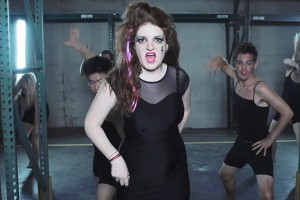 It's difficult to parody Lady Gaga, being that her ridiculousness is almost outdo-able, but someone was bound to get it right.  Enter Poppy Chaos, a twenty-something firecracker with a delicious sense of the absurd.  Ms. Chaos prides herself on being able to pull off the ridiculous with gusto.
So while the Italians can claim Gaga, we can claim Chaos.  And as a fellow Ginjew, I salute her.
Check out Poppy's first music video, "Strange Objects" below.
What do you think?