For those who have not been following this present-day "holy war," here's the rundown: The Hasidic community of Williamsburg requested the removal of 14 blocks of bike lane markings, complaining that "the cyclists were endangering residents' lives and souls," reports the New York Post. Evidently, immodest displays of scantily clad hipster flesh fuels ungodly desires in the Orthodox.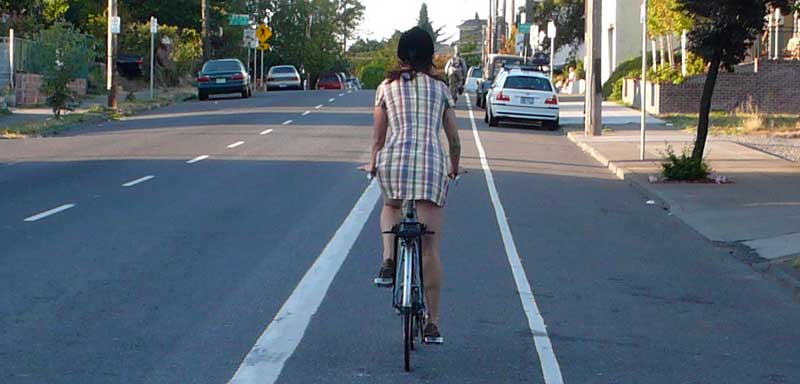 Sexy hipster shamelessly displays legs.
Unofficial spokesperson for the bikers, "Talmudic scholar and bicycle activist" Baruch Herzfeld, tells Heeb that "this is over more than just the bike lanes."
"They Hasidim want to create a ghetto. At least the rabbis do, and they're trying to get the city government to enforce that policy."
"You can't rent an apartment in an Hasidic neighborhood. You can't open a non-kosher shop there," Herzfeld explains. "Certain rabbis are trying to seclude their people from independent thought."
Selfishly concerned with their own safety and oblivious to horny Hasidic turmoil, hipster vigilantes Quinn Hechtropf, 26, and Katherine Piccochi, 24, repainted the lanes (and videotaped themselves doing it). After being detained by a Jewish neighborhood patrol group (pussies!), the two were later charged with criminal mischief. (Take a moment to admire what a great job they did. That's practically professional-level spray painting.)
The skirmish has captured the media's attention and received two days of coverage in the New York Post. Gawker.com calls the affair a "sexxxy culture clash." (Three x's! That is hot.)
Now the fight's going international. Activists are planning to confront Mayor Bloomberg in Copenhagen this Monday where he'll be attending the United Nations Climate Change Conference. (They're flying to Denmark to protest bike lanes? The world wonders just how big those trust funds are.)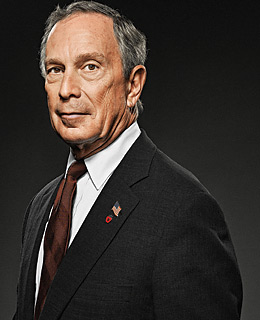 Though he's fled to Europe, the mayor cannot escape the controversy.
"He's not getting away from us," promises Herzfeld. "We have some more street theater planned that will really entertain the people of the city and expose the city's stupid policy of creating a ghetto. It'll be really funny if we can pull it off."
Herzfeld may be referring to the group Time's Up's reported plans to play out a two-wheeled "funeral procession" over the lost lanes. At 2 p.m. this Sunday, cyclists will dress up as clowns to protest. (Clowns? Where else can this story go?)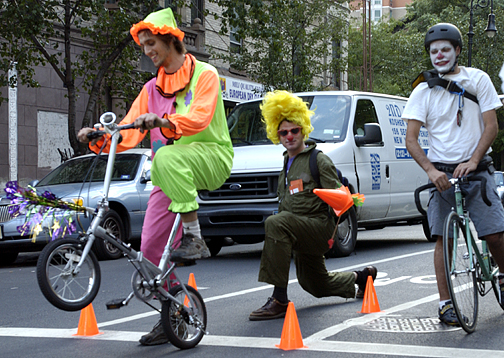 We're protesting.
To sum up: Horny Hasidim piss off hedonistic, safety-conscious hipsters instigating international outrage and clowns.
Are the bike lanes destined to be the Franz Ferdinand of our era?
What do you think?