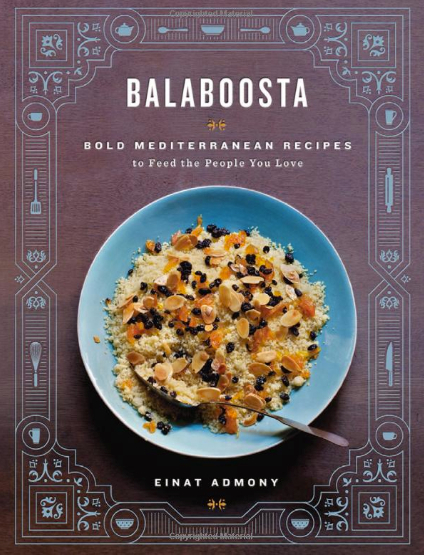 Between her two New York falafel stands, Taim, her restaurant Balaboosta, and the soon to arrive Bar Bolonat, Einat Admony runs a mini Israeli food empire in Lower Manhattan. Her first cookbook, Balaboosta: Bold Mediterranean Recipes, was just released.
We had a chance to catch up with her between shifts.  
*****
Why did you name your restaurant, and now your cookbook, "Balaboosta"?
I was trying to think of a name and one day I was cooking with another female chef for an event and she asked me, 'how do you call a really, really strong woman?' and I said "Balaboosta." And that was it.
What is a Balaboosta to you?
These days, it's a little bit different than what it used to be. But it's pretty much juggling between everything – trying to make it happen between a career and a family. It's also welcoming and homey.
What do you think Israeli cuisine is?
It's many things, for me it's Jewish cuisine from all around, together with other inspiration where we live in the Middle East, right between all Arab countries. It's a melting pot mixed with a lot of fresh ingredients. Everything is local, we don't import a lot of things. In this mixture, this is what makes Israeli cuisine so unique and so delicious.
How do you think Israeli food is changing and why are people more interested in it outside Israel now?
People are more daring, there are more foodies, they're open-minded. And there is so much more to Israeli cuisine than what people in America know about. In my next restaurant we're going to explore this even more, different ingredients, different techniques. I'm trying to bring it back to life—in any restaurant, actually—bring back the things people don't do anymore. All the grandmothers that used to cook these amazing dishes are disappearing so I'm really interested in capturing all of that.
So you're really bringing back Balaboosta.
Definitely.
******
Channel your inner balaboosta by preparing Admony's bourekas, excerpted from her new cookbook:
Bourekas – (Makes 10 pieces)
Caramelized Onions
4 tablespoons ( 1⁄2 stick) butter
2 medium yellow onions, thinly and evenly sliced
1 tablespoon kosher salt
Bourekas
One 8-ounce package mild fresh goat cheese, at room temperature
11⁄2 cups whole-milk ricotta
4 dried apricots, cut into very small cubes
2 tablespoons finely chopped fresh thyme
1⁄8 teaspoon grated nutmeg
Pinch of freshly ground black pepper
1 tablespoon kosher salt
One 17.3-ounce package puff pastry, thawed (my go-to brand is Pepperidge Farm)
All-purpose flour for the work surface
1 large egg, beaten
Nigella seeds (or sesame seeds)
*****
For the Caramelized Onions
Heat a large skillet over medium heat and melt the butter in it. Add half of the onions and sprinkle 11/2 teaspoons of the salt over them. Add the remaining onions and the remaining 11/2 teaspoons of salt. Resist the urge to stir the onions during the first 15 minutes of cooking, because leaving them alone will help with the caramelization. Allow the onions to stick to the pan just slightly, then give them a quick stir.
Reduce the heat to low and stir occasionally to prevent the onions from burning. Cook until a deep, rich brown color has developed. Remove from the heat and cool completely. (The onions can be stored in an airtight container in the refrigerator for up to 1 day.)
For the Bourekas
Line a baking sheet with parchment paper—if you have a Silpat, even better.
Mix together the goat cheese, ricotta, dried apricots, caramelized onions (about 1 cup), thyme, nutmeg, pepper, and salt.
Unroll one puff pastry sheet on a lightly floured surface. Take half of the goat cheese mixture and spread a thick horizontal line across the sheet on the end closest to you. Tightly roll the puff pastry into a large log. Repeat this step with the second sheet. Transfer both rolls to the lined baking sheet and refrigerate for 30 minutes.
****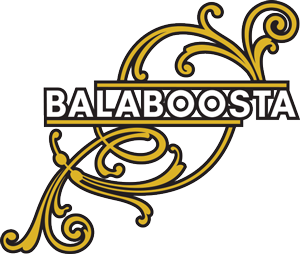 [Cover image via, (c):Shahar Azran]  
What do you think?