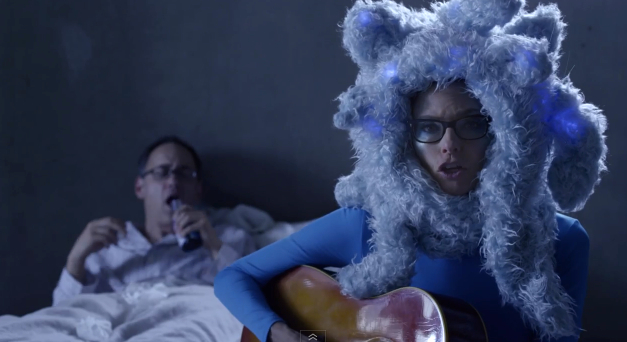 As many of us around the country collect ourselves after this latest winter ass kicking (and prepare ourselves for the inevitable next one) it's worth reminding everyone that we're smack in the middle of cold and flu season – Heeb cares about the public's health, you know. Given that laughter truly is the best medicine (especially when administered alongside a strict regimen of viral-targeting antibiotics) it seemed prudent to share the latest video from Rob Kutner and the Levinson Brother's upcoming 2776 comedy album.
"I'm Cured" is the story of a heartbroken Aimee Mann lamenting her long lost love David Wain. Only, she's the common cold, and he's the man who found the cure that's eluded virologists for years (a Jewish doctor – imagine that?). And, as Rob explained to me: "There's TOTALLY a chicken soup reference, + Fred Melamed from "A Serious Man," so now it's a Jewish story."
See for yourself:
As the video's youtube description states: All proceeds from the song (which can be purchased here) and the album go to support OneKid OneWorld, an acclaimed international organization dedicated to making a difference in the lives of children in need, through targeted micro-projects such as building schools in Kenya and El Salvador.
Plus it's catchy as hell. Almost as catchy as the common cold.
What do you think?