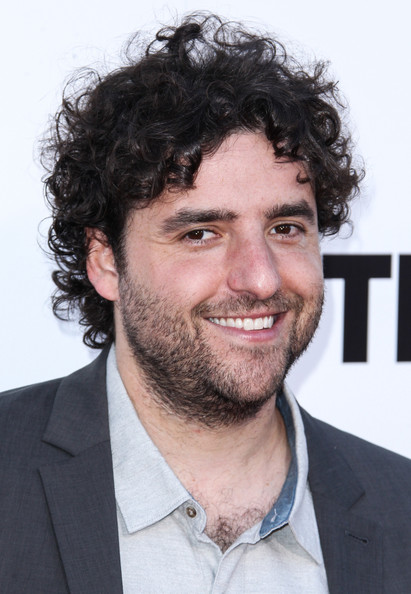 If someone were to make a list of the Jewiest actors working today (hey, maybe we should make that list…) it's a pretty safe bet that David Krumholtz would be somewhere near the top. From Christmas flicks to stoner comedies to sci-fi adventures, Krumholtz has made a career out of walking the tightrope between wacky, Jewy comedic relief and swarthy leading man. But for his upcoming series, Krumholtz will be channeling an different vibe entirely: That of a feisty Bubbie named "Gigi."
According to a press release from IFC, Gigi's Bucket List will tell the story of:
"72-year-old Jewish grandmother 'Gigi' from Boca Raton, FL pursuing everything she deprived herself of throughout her life after discovering millions in her dead husband's bank account."
As Deadline points out, this isn't the first time Krumholtz has Doubtfire'd himself into Gigi, having long played the septuagenarian Bubbie for the "Weather From" web-series. As he explained in an interview with VH1 this past June:
I had always done this impression of my grandmother that my friend Ricky Mabe really loved. He was doing this website where he created this old Jewish lady character, and he asked me if I wanted to do my impression and I said yes. And before you know it I'm in four and a half hours' worth of prosthetic makeup and I looked like my grandma and I got to sort of make my homage to her. It was a lot, a lot of fun.
Gigi's Bucket List is filming in the hopes of a 2015 pick-up. In the meantime, here's a taste of Krumholtz-as-Gigi to tide us over:
Your move, Mark Zuckerschmuck.
What do you think?