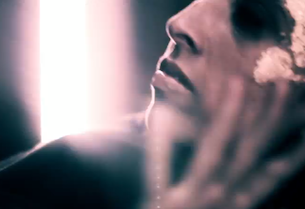 Los Angeles folk-pop singer Yael Meyer self-releases her dreamy sophomore album titled Everything Will Be Alright tomorrow, and in celebration of that sublime and wistful record, we asked her to elaborate on her relationship with music, and to list some of her primary influences.
Despite being raised on equal parts Michael Jackson's Thriller and 60's folk music, the songwriter tells us she ultimately finds comfort in silence, but when she has to sacrifice "still small voice" inside of her, nothing inspires her more than Radiohead, Jeff Buckley, and Jesca Hoop. Although, if you catch her live one day, be sure to request from her a Shakira impersonation.
I grew up between the countryside and the city. My family had a small house by a lake where we used to spend most weekends and almost every single summer. My dad was a big music aficionado and used to collect vinyl from the 60`s and 70's when he DJ'ed at house parties.
Simon and Garfunkel, James Taylor, Jim Croce and Peter Paul and Mary were regulars and still are. It was the 80's after all, so I fell in love with Michael Jackson from the get-go. There was no night when I'd go to sleep without first watching "Thriller", the whole 18 minutes of it. Every night. I had patient parents and thank G'd they were a bit hippie-ish. I was three, but I was persistent and had a will of steel so they complied, in spite of the fact that I was only three and would most likely wake up in the middle of the night dreaming about being chased by monsters.
The music I've referenced has been ongoing for the past 30 years of my life. My dad still listens to the same records, and shows me the same live DVDs every time I come to visit. But to be honest, without him, I would have known nothing about music otherwise. I would have never wound up being a music connoisseur myself. Never one for hunting down rare editions of anything, I grew up in South America, listening to top 40 hits on local radio stations, giving in to impersonating Shakira and Jewel.
Though my musical tastes have changed quite a lot since those days, and I have become a bit pickier, still to this day I don't really listen to much music. I would rather sit in the car in silence while I drive, than listen to music. Silence helps me concentrate better and in the hectic day-to-day, I really appreciate the times when I can sit with myself and try to listen to the still small voice inside of me. That time is rare, so I make the most of it when I get the chance to do so.
That being said, I would be lying if I didn't say that there are indeed a few albums that have changed my life, and that no mater how many times I listen to them, I still find them to be pure genius. If an album captivates me, I will most likely play it on repeat for a month until I have absorbed every note I can. In that spirit, here's a few albums that have inspired me. I hope they inspire you too or at least make for some good company on those car rides when you don't want to sit in silence.
These are those records:
1) Jesca Hoop – Hunting My Dress

2) Joan as Police Woman – Real Life

3) Radiohead – OK Computer

4) Jeff Buckley – Grace

5) Mum – Finally We Are No One

What do you think?