With the fecundity of the comics medium in full effect, and the richness of this year's crop cream undeniable, choosing the choicest cuts requires an acumen akin to the wisdom of Solomon! That I got, but unfortunately it's balanced out by the idiocy of Melvin. Anyhoo. Admittably, my preferences lean towards the arty/indie/literary side of graphicnoveldom, so HEEB's list reflects this predilection. For those hankerin' for a hunka superhero action, cartoonist Dean Haspiel recently compiled a list of his favorites that I wholeheartedly endorse.
So without further adoody, some killer comics: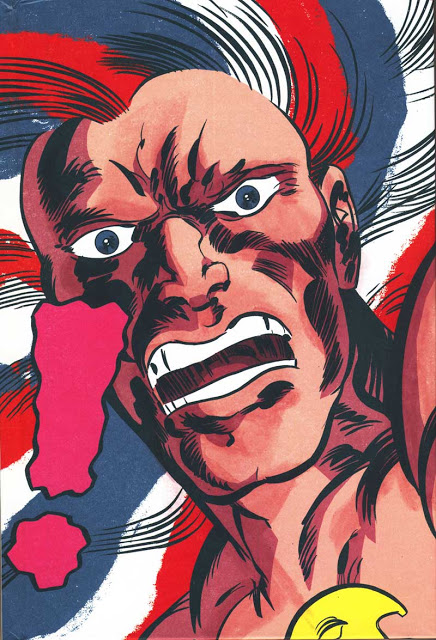 AMERICAN BARBARIAN by Tom Scioli (AdHouse Books)
Chockfulla Vitamin K (essence of Jack Kirby), American Barbarian is a simultaneously earnest cosmic epic and highlarious Adult Swim-ish postmodern send-up. Ubernefarious villains abound, like Two-Tank Omen, a funky undead cyborg Pharoah with tanks for feet!!, who slaughtered the family of Meric, our hero, who on his revenge quest battles mutants, zombies, robosaurs and of course falls in love. LOL funny throughout, and a feast for the eyes with its wild character and costume designs.
*****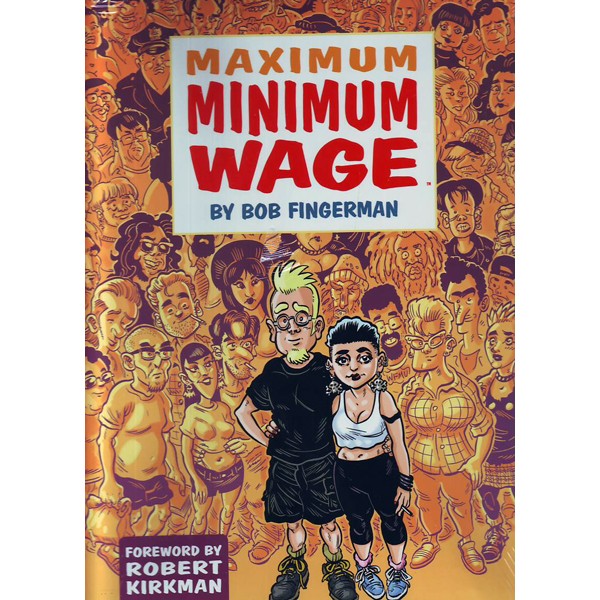 MAXIMUM MINIMUM WAGE by Bob Fingerman (Image Comics)
Bob Fingerman is a consummate cartoonist (not to be confused with Moishe Greps, the consummé cartoonist who drew soup for Catskills resort-goers), because its impossible to tell where his smart funny writing ends and the organic lively art begins.  It's all one funny smart writhing ball of brains, neuroses, romance and raunch. This semi-autobiographical  tasty tome is the ultimate edition of an underappreciated 90s classic. Before "Girls," and before so many autobio comix, Fingerman was depicting gritty witty 20-something NYC-dwellers with utmost aplomb.
*****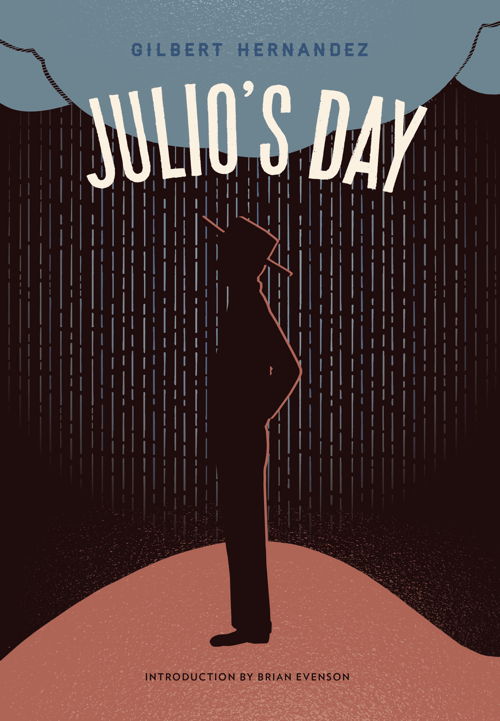 JULIO'S DAY by Gilbert Hernandez (Fantagraphics Books)
I'd say this was Gilbert Hernandez's masterpiece if just about every comic of his wasn't one.  So because sublime is his norm, I'll just say this new book by the Gabriel Garcia Marquez of comics, is a cut above. In Julio's Day, Gilbert tells the story of one man's life, in 100 pages, from his birth in 1900 to his death in 2000, along the way portraying a family tragedy writ-long over decades, and touching on the major events of the century.
*****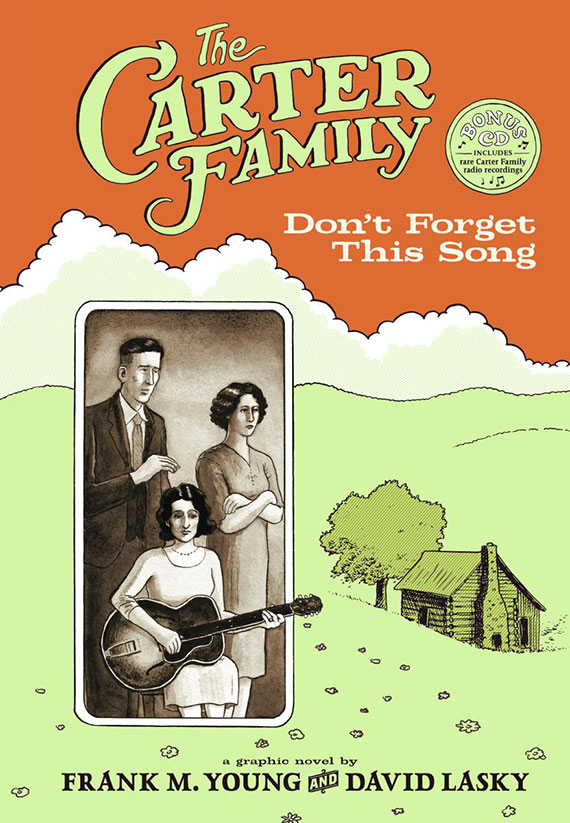 THE CARTER FAMILY: DON'T FORGET THIS SONG  by Frank M. Young and David Lasky (Abrams Comic Arts)
Cracking open the The Carter Family feels like putting on a vintage 78: moody hearty Americana emanates hauntingly. Enlivening this graphic biography of the legendary country music family are both Frank M. Young's dialogue, which replicates the vernacular to a T but oh so naturally, and David Lasky's understated and elegant illustrations which resonate like the music it depicts.
*****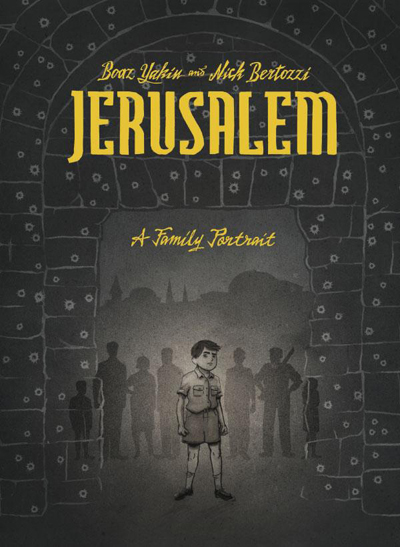 JERUSALEM by Boaz Yakin and Nick Bertozzi (First Second Books)
The true and epic story of three generations of filmmaker (and now graphic novel writer) Boaz Yakin's (A Price Above Rubies, Remember The Titans) family, Jerusalem is a gripping, very personal but thankfully not very political account of the founding of Israel (1940-1948). Nick Bertozzi's art, with lush black inks perfectly and cinematically moves the tale along making this a proper page turner.
*****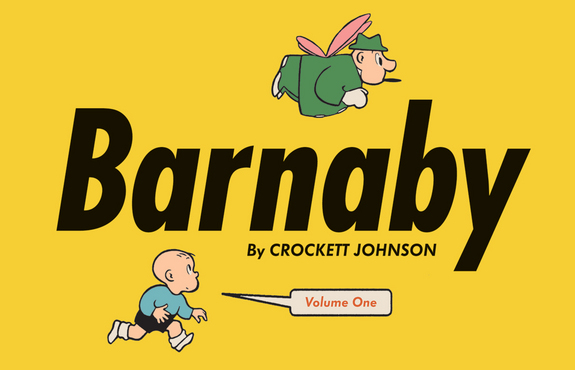 BARNABY by Crockett Johnson (Fantagraphics Books)
Crockett Johnson created an utterly magical children's books series, Harold and the Purple Crayon. So I figured the beloved-by-many-I-respect comic strip he did for over ten years (1942 to 1952),  finally reprinted deluxely, would be good. It's GREAT!!! Adorable and uproarious. "Starring" 5-year-old Barnaby Baxter and his cigar-chomping fast-talking fairy godfather Jackeen J. O'Malley, who has a bit of both Wimpy & Homer Simpson in him, and who happens to be a member of The Elves, Leprechauns, Gnomes, and Little Men's Chowder & Marching Society, Barnaby is a genuine all-ages gem.
*****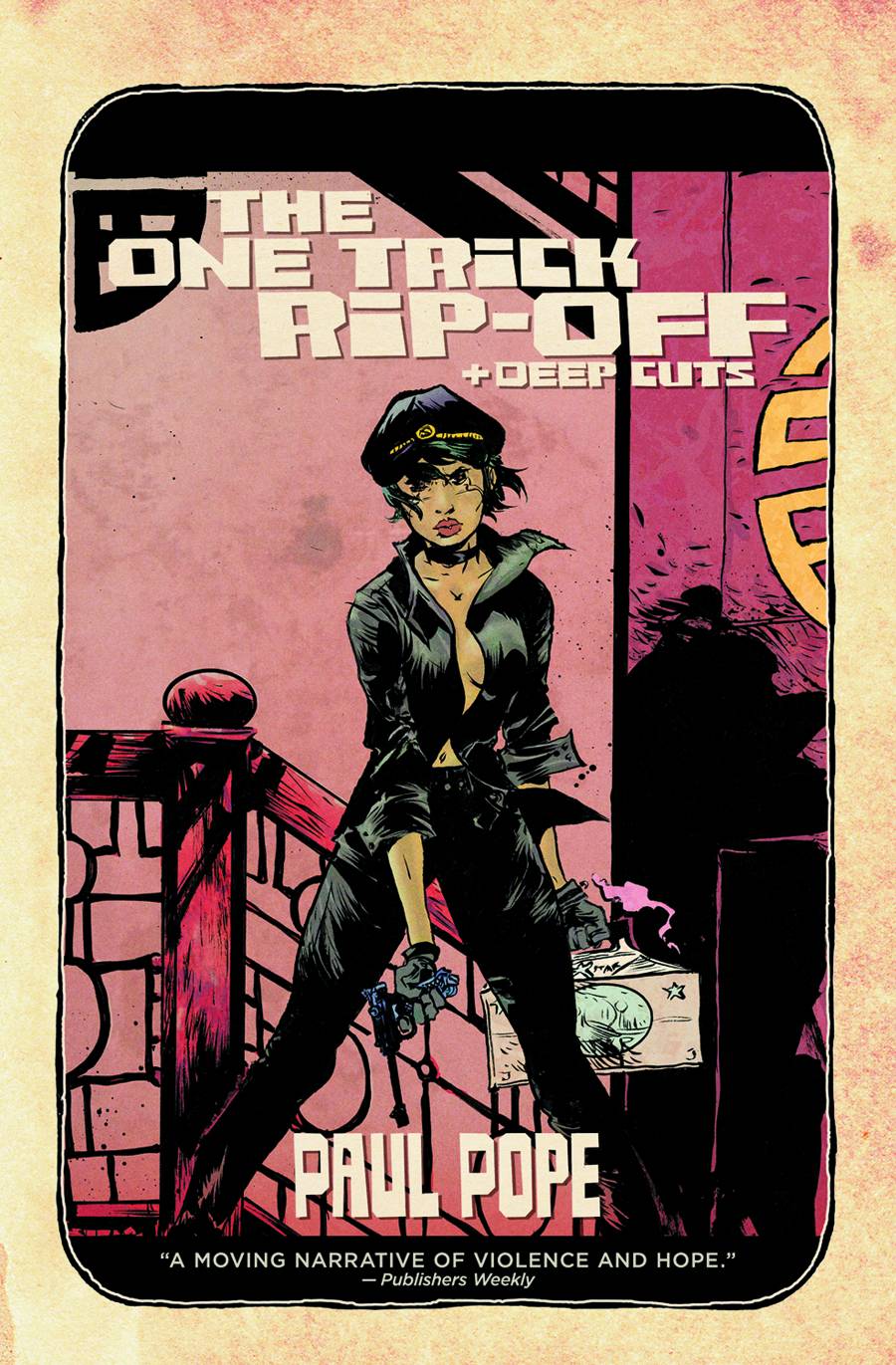 ONE TRICK RIP-OFF + DEEP CUTS by Paul Pope (Image Comics)
The third remastered reissue on this list, One Trick Rip-Off a sexy, frenetically-paced (in an excited out-of-breath way) rock'n'roll crime-gang romance was the first thing I'd ever read by "comics destroyer" Paul Pope, who draws the way Nick Cave sings, or Miles Davis plays, with punch & panache, and who has since become my favorite. Also included are delicious rare "Deep Cuts" including never-before-reprinted short stories Pope created while in Japan working for  Manga publisher Kodansha.
*****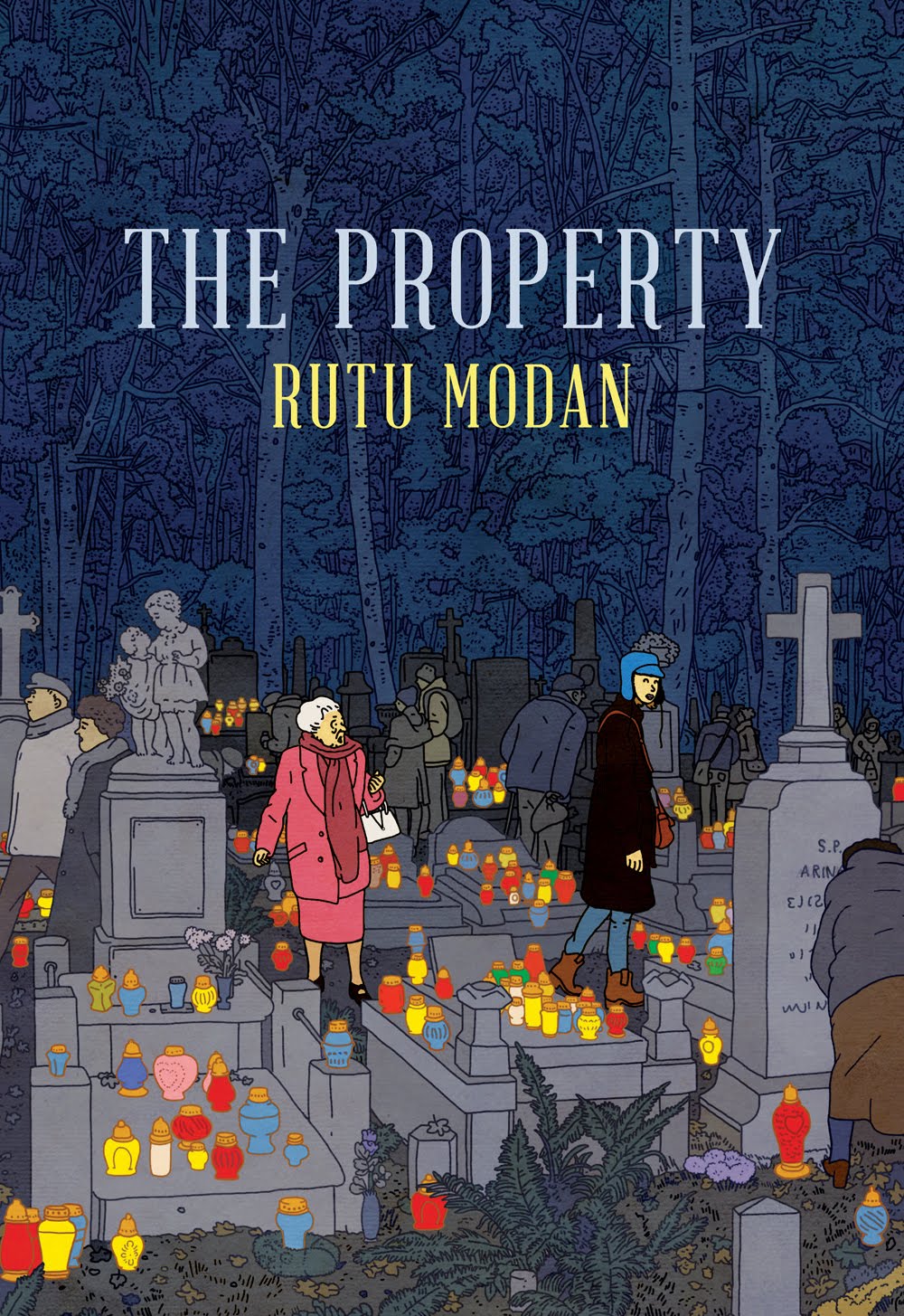 THE PROPERTY by Rutu Modan (Drawn & Quarterly)
Israeli cartoonist Rutu Modan's first graphic novel Exit Wounds, was a winner, and this is even better. Modan's "clear-line" style of drawing, reminiscent of Herge (TinTin) charmingly complements the realism and wit of her stories. In The Property, Mica goes with her Grandmother from Israel back to Warsaw to reclaim property lost during WWII. Secrets, lies and nudniks abound.
*****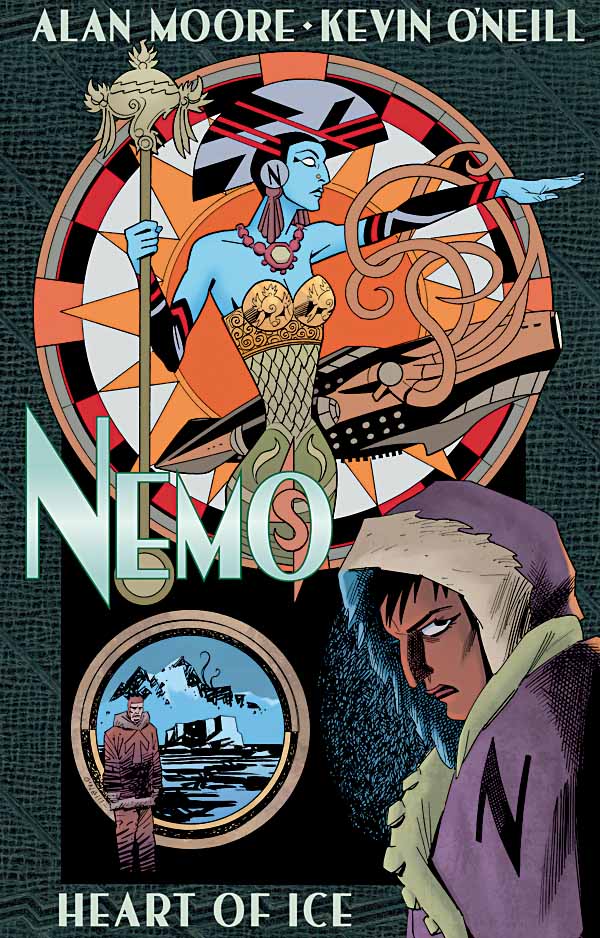 NEMO: HEART OF ICE by Alan Moore and Kevin O'Neill (Top Shelf Comix)
The latest League of Extraordinary Gentlemen yarn, is one different from previous because it focuses on just one character, Janni Dakkar, daughter of notorious pirate Captain Nemo, who in 1925 has taken over the "Nemo" mantle and now helms the superscience-infused submarine The Nautilus. A la Jules Verne meets H.P. Lovecraft, this is highly readable classic pulp adventure.  Alan Moore's (Watchmen, V For Vendetta) writing  is as compellingly edible as usual and O'Neill's art exquisitely grotesque / grotesquely exquisite. The entire LoEG series is egregiously underrated, perfect potent adventure comics, cramming in crazy amounts of characters (the premise of the series being every single character in ALL OF FICTION co-exists in the same universe)  while maintaining  an addictive forward plot momentum.
*****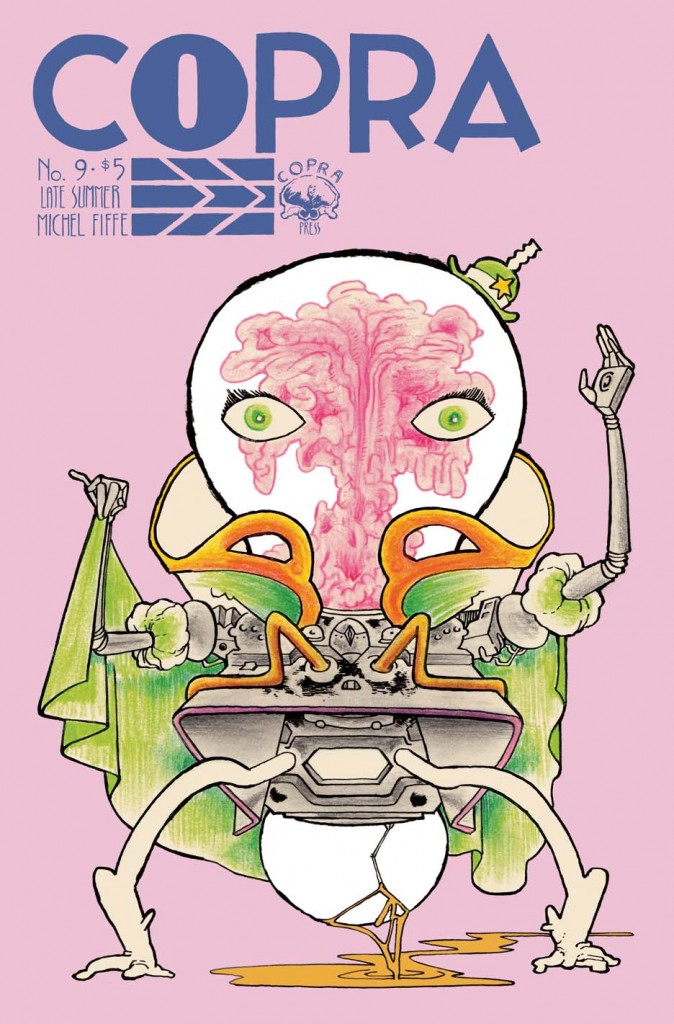 COPRA by Michel Fiffe (Copra Press)
Dig The Avengers, X-Men, Justice League? Why not try a well-written ridiculously well-drawn indie superhero-team comic, containing the same galactic grandeur as the "Big Brands" but with more sparkle, style, smarts & soul. Michel Fiffe's hand-colored self-published COPRA comics manifest the magic of early 60s Marvel — elements of Kirby (Fantastic Four, X-men) & Steve Ditko (Doctor Strange, Spider-Man), as well as the edge and quirkiness of the first wave of independent comics in the 80s like Nexus.
*****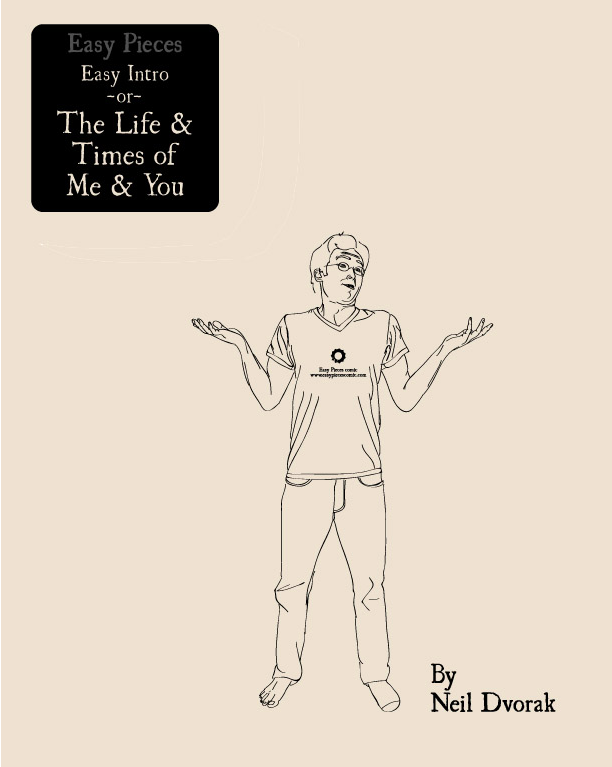 EASY PIECES by Neil Dvorak (ACTIVATEcomix.com)
And now for something completely different. Neil Dvorak's Easy Pieces webcomics, serialized on the allstar webcomix anthology ACTIVATEcomix.com, are poetic, existential graphic design meditations on the duality of existence. Not always fully comprehendible but powerful nonetheless; it just works. And there are a few hours left to contribute to a Kickstarter so he can animate these doozies!
What do you think?