Most people collect art for its intrinsic aesthetic value.
This is not one of those cases.
In fact, this simple watercolor is expected to ignite a bidding war at an upcoming auction, not for any creative us of color and form, but because it was painted by Adolf friggin' Hitler, himself.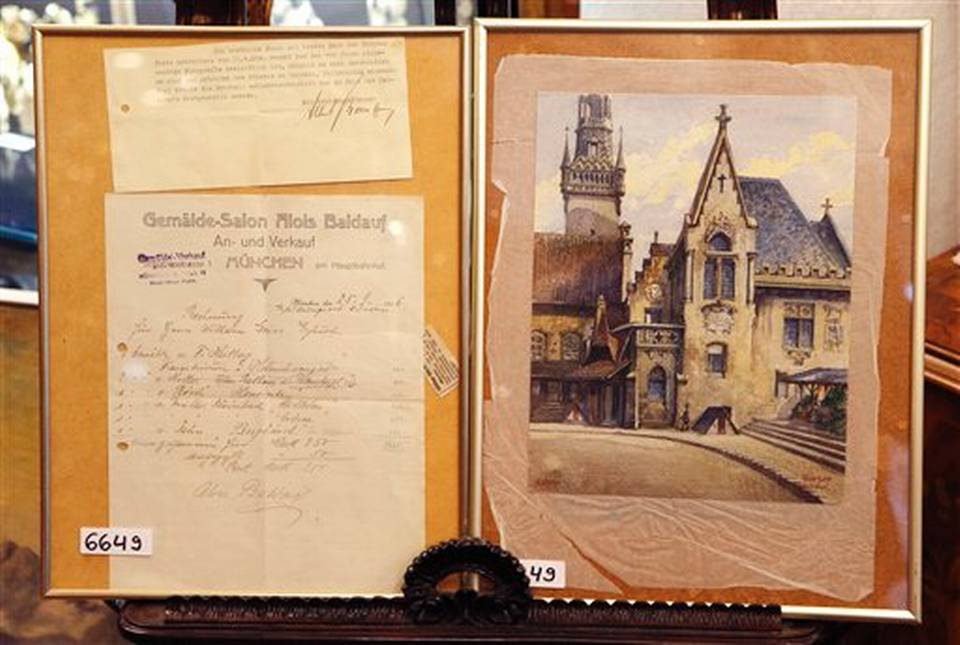 According to The Washington Post, the painting, which depicts Munich's old town hall (creatively titled "The Old Town Hall" — nice one, Hitler) is being put to auction by an anonymous pair of elderly sisters whose grandfather purchased the the piece in 1916. The item will be sold along with its original bill of sale and a letter signed by one of Hitler's private military staffers, authenticating it as a genuine piece of Hitler-art. It is expected to bring in at least $60,000.
I hope whoever buys it hangs it in the bathroom. That's where pieces of shit like it – and the man who painted it – belong.
What do you think?