Profound artist Nina Maria Kleivan photographed her daughter and other now-emotionally-scarred-for-life infants as history's most notorious figures, including Hitler, Stalin, Mussolini and Saddam Hussein. Her point: all human beings, even newborn innocents, have the capacity for great evil.
Kleivan later remarked that "an entire universe" might be living under her little fingernail, or maybe our entire universe is under the fingernail of some giant. Plus, her Sociology professor is a "total douche," and she can't wait for the Phish reunion during spring break.
This Heeb editor is involved in a similar art project: images of Hitler in a wet, dripping diaper. The point is not, however, that even der Führer was as vulnerable and human as any baby. I just want to remind everyone the dude really enjoyed watersports.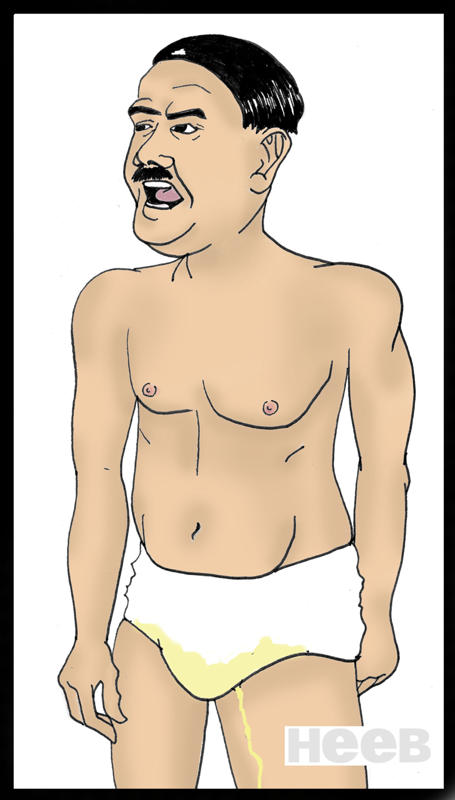 Illustration by Yael Abramowitz
Related posts:
Baby Preacher Spreads the Word for Satan and Hitler
That Oven Feelin': Roseanne Barr Turns Up The Heat
What do you think?