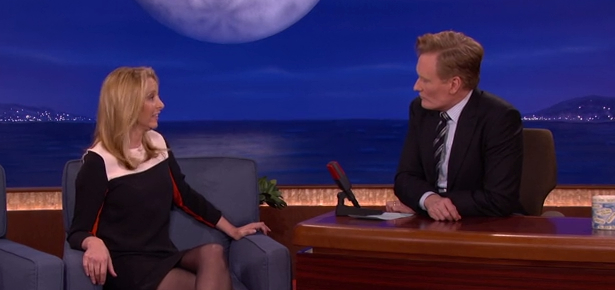 Lisa Kudrow is having a pretty great May. Her (woefully under appreciated) HBO series, The Comeback, was just renewed for a six-episode limited return nearly a decade after it's initial run in 2005. She's back in the spotlight, she's making the rounds on the talk shows, and – oh yeah – her kid just had his Bar Mitzvah (Mazal Tov!).
There's just one catch: She wasn't there. It was in a mall, and it wasn't…uh.. planned. At all.
To hear her tell it on a recent episode of Conan O'Brien's late-night show, her son was ushered into Jewish adulthood under circumstances that – had it not been a Bar Mitzvah – could have easily become a "mall abduction" episode of Law & Order: SVU
Hot Topics, Orange Julius', and now drive-by Bar Mitzvahs.
As if we needed another reason to avoid the mall.
What do you think?