We couldn't pass up the opportunity to bear witness to #44 Barack Obama's big presidential weekend so here's a drive by of what went down in the newly sexy Washington, D.C. Yes, people are saying D.C. is sexy now.
I took the Keep It Fun America bus ride organized by Upright Citizens Brigade comedian Justin Purnell with 45 other passengers. Besides a bunch of stand-up comedians, improvisers, and dudes with TV and movie deals, there was Barbra Streisand's second cousin Stephanie Streisand, Saturday Night Live writer Jessica Conrad, and two popular New York/L.A. comics Heather Fink and Catie Lazarus—all remarkably subdued. Perhaps if the no-longer-zaftig former SNLer Horatio Sanz had shown instead of bailing at 7 a.m. that morning, the bus ride would have been less somber.
I hit the Mall for the actual swearing-in. While it was worth it to be among the 2 million people cheering the Dems and jeering the Republicans, it was bone-chillingly cold. I lost all feeling in my feet and didn't notice the camera snatcher who is now in posession of all my great Obama footage. But back to the inauguration: when Danny-DeVito-as-the-Penguin look-alike Dick Cheney rolled in via wheelchair, the man got no sympathy. "Someone should push him into the Potomac!" one woman yelled. Cheney, Bush Senior and W. all got dissed and booed, enduring rounds of, "na na na na, heeee -eey, goo-ood-bye!" as multiple generations united in their kiss-off to that Axis of Evil.
On the flipside, the Clintons were still revered. Cheers of joy burst from the throngs of people. Americans still love the other "first black president." When Jay-Z, Diddy and Beyonce appeared on the Jumbo-tron, one little boy asked his dad, "Why is Jay-Z wearing Beyonce's hat?" and followed that by asking, "Is Al Gore mad he's not president?" And of course the enthusiasm for the Obamas was unparalleled. Literally the crowd was warmed by hope and inspiration as our new president Barack Obama spoke.
That night, I hit my fair share of parties including the Creative Coalition's fancypants dinner. Comedian Jeff Ross told us that it's worse to drop the Lincoln Bible than it is to drop the Torah. "Jews are used to being persecuted. The Lincoln Bible dropping doesn't play well. That would be a rough start."
Star Jones spent most of our time together chatting about her favorite topic: Star Jones. "I could get elected, but I couldn't get re-elected because I always tell the truth! And it is a controversial statement!" (Did girl ever admit to gastric bypass surgery?) She did wax Obama for a sec, though, and said, "I am encouraged that we finally have a president that we don't want to make fun of." When asked how she felt about the not-black Fred Armisen being the only person who so far can play our country's first black president her response was, "People forget the President is half white. But they don't focus on that because in this country if you've got a drop of black blood, then you're black. People wanted to hide that before. Now everybody wants to take it back!"
Josh Lucas and Rachael Leigh Cook shared how exciting it was to be in D.C. after growing up with radically liberal parents. (Because Josh is so handsome I accidentally asked him if the reason he isn't interested in a political career is because he is so damn good looking.) Josh blushed and said: "I couldn't disagree more. Plus, Obama is a pretty good looking man. I have no interest in being looked at like that through a microscope. I think to be an actor is creatively satisfying enough." Rachael keeps a low profile admitting: "I would never try to actively engage with a stranger in debate or make policy on my own." And Matthew Modine got all biblical sharing why he wouldn't want to go into politics: "I would much rather be judged by people that have slipped or fallen than by those who haven't. That's why the image of Jesus stumbling as he carried the cross which he would soon be nailed to is so powerful. Myth or not, its a powerful image and aproppo of the political ladder. Obama is a miracle because he has arrived with his backbone intact. Not having had to sacrifice his ideals or compromise too much his hope for positive change." Disappointingly, I missed my chance to chat up John Kerry. But he did take the time to pose for photos with actress Kerry Washington and laughed when someone made joke involving Kerrys and Washingtons.
Tuesday evening I made a cameo at the DCJCC's Inaugural Ball For the Rest of Us where Curb Your Enthusiasm's Iris Bahr performed and we noshed on some cheese cubes before crashing the Human Right Council ball. Rufus Wainright, Cyndi Lauper and Melissa Etheridge turned it out at the Mayflower blowout with an incredible live show.
Comedian Ross Mathews, the famed former intern for Jay Leno and contestant on Celebrity Fit Club, told me that he's a huge political junkie and he wants to be mayor of Palm Springs, where he is free to "pretend I am an active senior [and] play the penny slots, go to the outlet malls, walk around at 6 in the morning, and wear socks up to my knees." But really, it's about getting into Obama's cabinet. "For Obama, I would assume any position he wanted."
After having a gay old time with Rufus, Cyndi, Melissa and Ross, I slipped into the Purple Ball where I totally bonded with Marlena Evans from Days of Our Lives and had awkward run-ins with Ashley Judd and Rachel McAdams who all roughly said 'Yay! Obama!'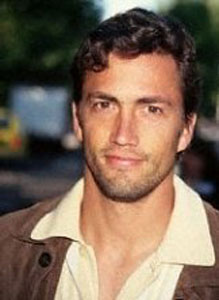 Oh yeah, and check this: Billy Cambell, aka Andrew Shue, of Melrose Place has gone all wiki-wack. (Shue's Dad unsuccessfully ran for Congress in 1970, by the by.) Andrew now has a web platform called MyGovernment.org that he is working on with Wikipedia founder James Wales. "Yeah, we're creating this platform that serves as the meeting place for every elected official and every level of government and citizenry."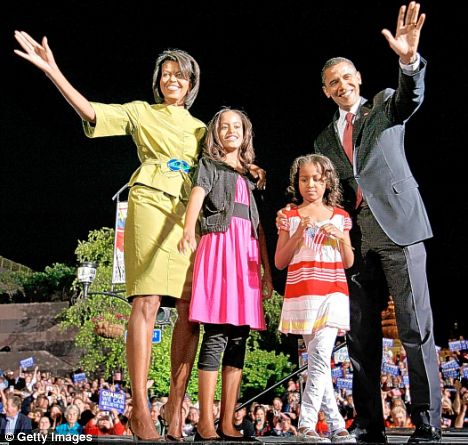 Alas, no Obama sightings. I did, however, randomly run into my old freshman year first-semester roommate.
What do you think?