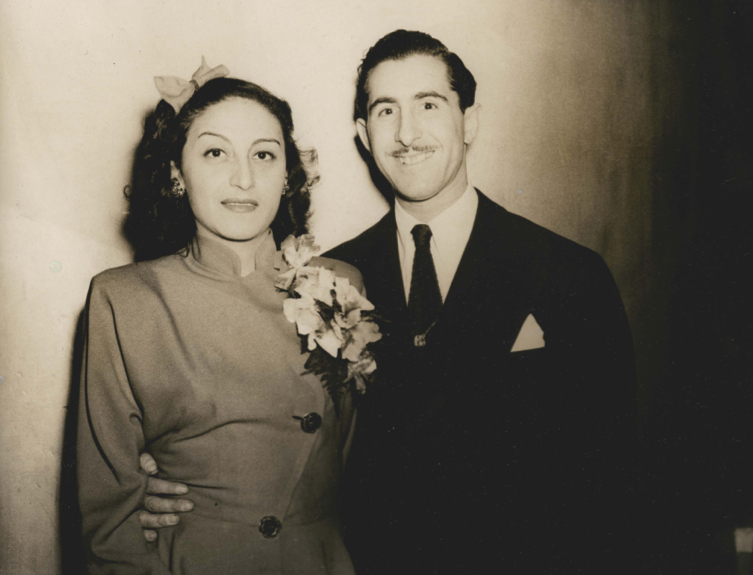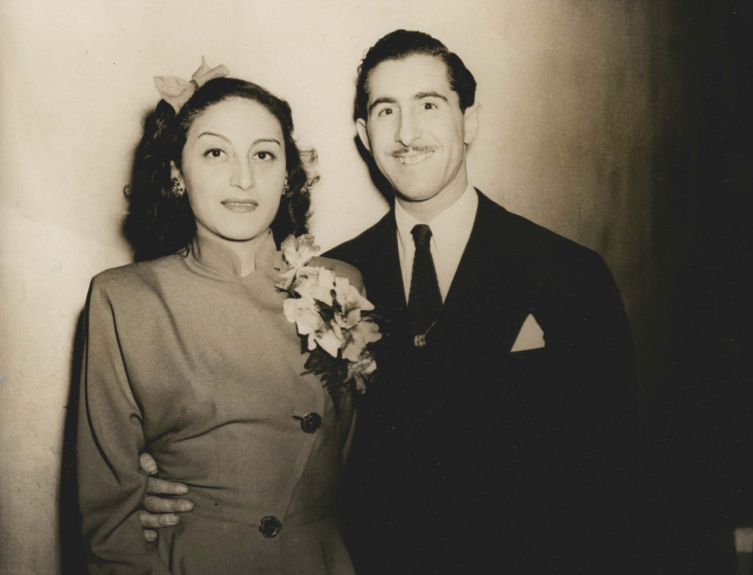 My grandfather, Abe was a kind, handsome man of prudent means. Growing up poor in Brooklyn, he was forced to leave school in the third grade to work. Bereft of an education, he relied on his charisma and wit. Years later that charm melted my beloved grandmother's heart. Helen was an alluring dame with a dark sense of humor. Unlike him, she was educated, a voracious reader, poet and writer.
They were married 43 years until my grandmother's third and ostensibly notable suicide. (Those damn comas will getchya every time if you don't OD properly!) Auspiciously for her, she was brain dead and taken off life support.
Beleaguered by grief and marinating in guilt, my grandfather's life was paused. He couldn't fathom existing without his cherished wife, much less dating another woman.
Until…
My dad Joel, also a charismatic, darkly humored, loving man who couldn't bear to see his father so muted steadfastly determined to help Abe find his way back to himself.
So…
He took my grandfather to the Waldorf Astoria for a weekend. They sat at the bar drinking scotch when a beguiling, middle aged woman approached Abe. While sweet talking him up to her room, Abe sought approval from my dad, only too eager to grant it. After all, he bought and paid for her to service my grandfather.
Do you know how difficult it is to find a middle-aged hooker?! My dad called a friend who referred him to a pro, then another and another, until he'd spoken with hundreds of NYC's finest ladies of the night. The conversations went like this:
Joel: Your skills come highly recommended.
Hooker: I suck for $50 and fuck for $100.
Joel: Sure. Sure. How old are you?
Hooker: Legal
Joel: How old?
Hooker: Twenty-five!
Joel: Do you know of any hustlers in their forties or fifties?
Hooker: If I haven't retired by thirty, kill me.
Joel: Can you refer me to someone else?
Click!
Weeks later, my dad met a lovely, kind middle aged working girl. The morning before Abe was due to arrive, they met in the lobby of the Astoria and he checked her into a room, hoping my grandfather would have the koyuch to go with her. He did. An hour later, Abe returned to the bar. After a gulp of his scotch, he said, "I just had sex with another woman. I feel rotten." My dad said, "I wish you wouldn't. Dad, you're allowed to live. Mom wouldn't have wanted you to be alone."
In silence, they sat for an hour, until Abe said, "Joel, that woman tried to do something to me. Of course, I wouldn't let her." Concerned and fearing the worst, like she tried to shove a ball gag in his mouth and hog tie him, my dad asked what happened. Abe whispered, "She tried to… I can't even say it! Okay. She tried to insert my penis into her mouth."
It was endearing and hilarious. As much as my dad wanted to laugh, having only spoken with his father once about sex, he was anxious but remembered the stock he came from, outspoken. And so began a discussion about the landscape of sexual pleasure.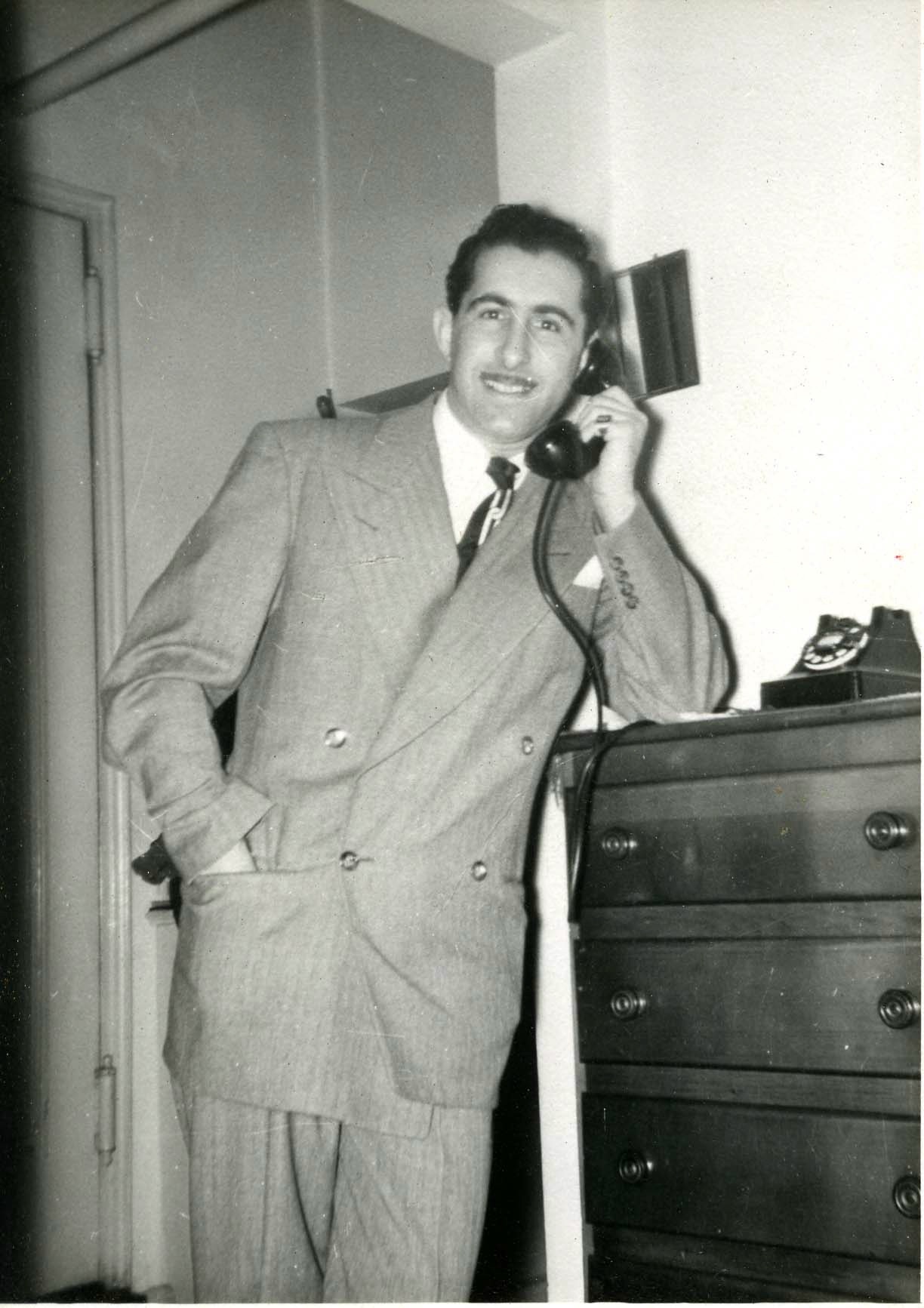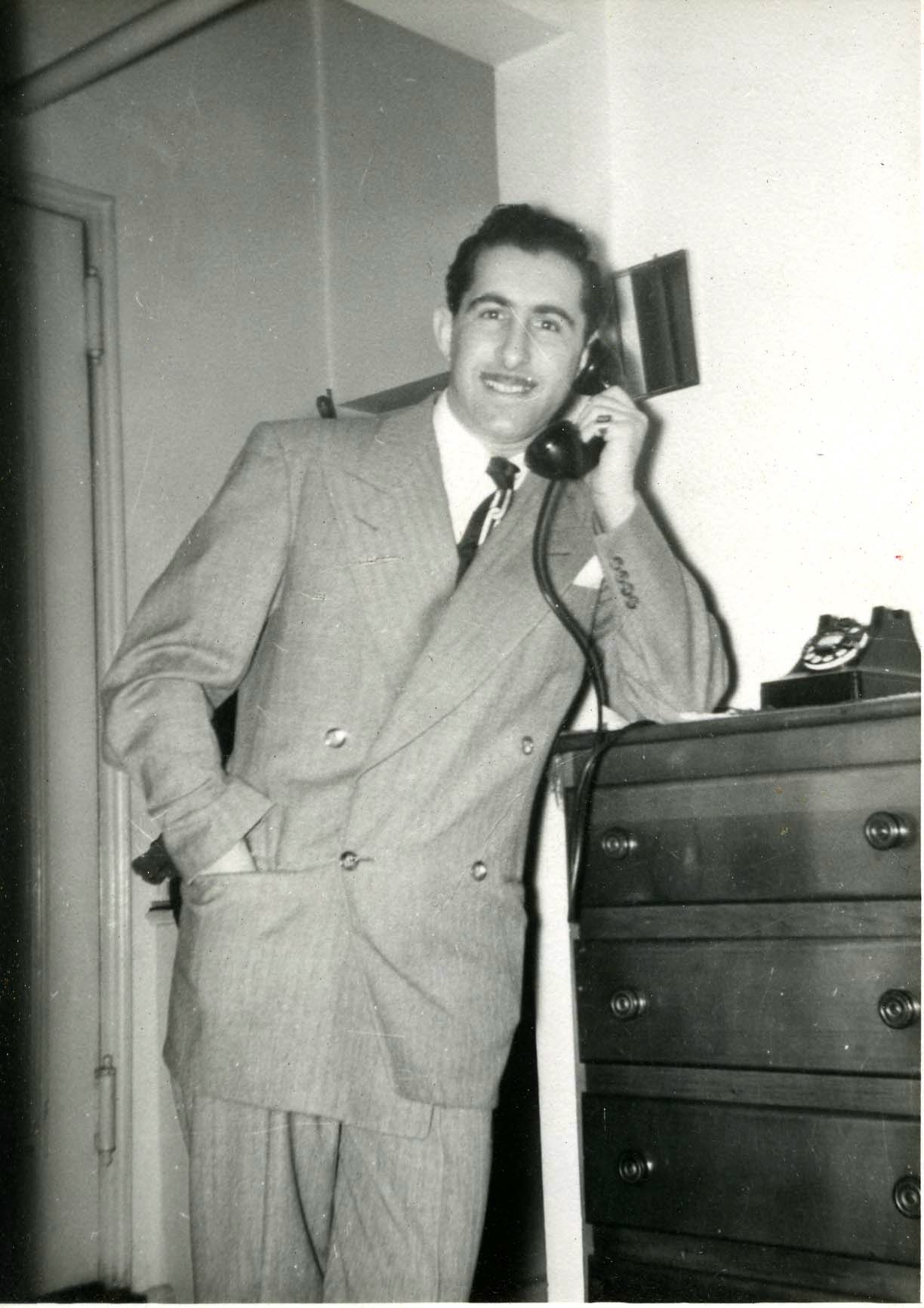 Joel: She tried to give you a blowjob.
Abe: What the hell are you talking about, "a blow job"?
Joel: When she tried to take your penis in her mouth…
(Abe's expression was priceless, a combination of a deer struck by a car and the enthusiasm of a child who just received a brand new Lego set)
Joel: … That's called a blowjob.
Abe: I've never had one.
Joel: I know.
Abe: Is that… normal?
Joel: Yeah— Dad. Blowjobs are a healthy expression of love or sex, or both. So is orally pleasing a woman.
Abe: One thing at a time! You're telling me that I should have let this woman give me a blowjob?
Joel: Yes and you would have enjoyed it.
Abe: If she gave me a blowjob would I have to orally please her?
Joel: You don't have to, but it's a great thing to do. Dad, sex is more than just penetration. There are a lot of things you and your partner can do to give and receive pleasure.
Abe: How do you know all of this?
Joel: Not important.
Over the next year, though women flirted with him, Abe worried about what Helen would think. Sure, he was curious about a blowjob, but his guilt usurped his desire to seek one out.
Once again, my dad met my grandfather at the Waldorf Astoria for a weekend. He promised there would be no talk of women. While checking in, a frazzled, middle aged woman bumped into my grandfather and dropped her pocketbook. The two bent down to pick it up and struck up a conversation. Sitting in the lobby, Abe and this woman seemed like old friends. My dad said he'd be in his room and left.
Hours later, my grandfather called my dad, drunk and said, "Joel, I got a blowjob." My dad laughed and said, "Good for you, Dad." Before hanging up, Abe said, "Oh, my God, she's doing it again! Should I let her?" "Yes, go. Have a good time." My dad said.
My father was grateful that he called another hundred call girls to get my grandfather his first blowjob.
During the next year, Abe couldn't meet any women who wanted to give him a blowjob, so he held out. A year later, he met a great dame whose introduction was a blowjob, followed by a day of clothes shopping, then sex. They dated until my grandfather died.
My father resuscitated my grandfather's capacity to love again. He reminded Abe that he was a wonderful, loving, good man. The memories and life Abe and Helen shared would never be forsaken by another. Rather, Abe could be whole again and get a few blowjobs along the way.
What do you think?