Among the slew of new series premieres this month is "The Goldbergs," an ABC sitcom featuring a suburban Jewish family set in the 1980s with many cringe-inducing references to the era (crimped hair, anyone?). It might as well be called "That '80s Show."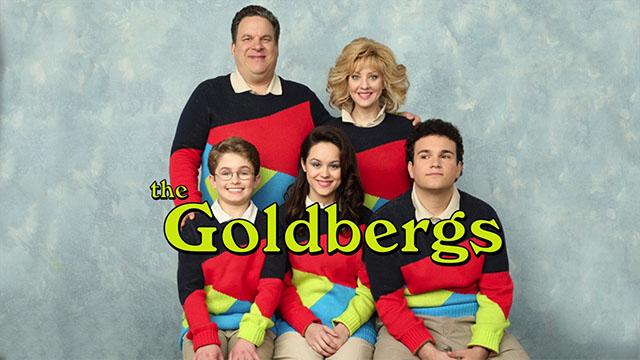 But a few decades before the '80s, the original Goldbergs, a CBS TV show that seems to have no connection to the new series, was a many-year hit. "The Goldbergs" first aired on radio from 1929 to 1945, on NBC and then CBS, but in 1949 it moved to the newfangled tube and became one of the first family-oriented television sitcoms in history. Not unlike the new incarnation, the show featured a typical Jewish family—in this case, first in the Bronx and then in the suburbs—with an adoring if overbearing mother (Molly), a somewhat emasculated but loving father (Jake), children in various stages of awkward teenhood (Sammy and Rosalie), and an assorted roster of family members and neighbors popping by to keep things entertaining or eat a meal from Molly's ever-renewing roster of soups, blintzes, kugels, and roasts.
The show revolved around its beloved lead character, Molly Goldberg, who was played by Getrude Berg, also the creator, director, writer, and producer of the show. Although Berg was a more assimilated Jew who lived uptown, she adopted a Yiddish accent, peppered her speech with demonstrative "oy's" or words like "distoyb" [instead of "disturb"], and was always cooking something up. She became famous for her tenement window greetings to her neighbors, which often began with an iconic "Yoo-hoo…." And Molly's window was also the setting for the show's early integrated marketing strategy: at the outset of most episodes and during breaks, Molly often peddled a variety of kitchen-wares, vitamins, and foods from there as if telling a neighbor or a friend about her favorite finds.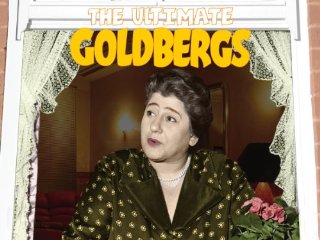 Berg's work as a pioneer in the television industry was recognized in 1951 when she won the first Emmy Award for Lead Actress in a Comedy Series. Today many consider "The Goldbergs" to have paved the way for family sitcoms, not least of which "I Love Lucy." Even through the McCarthy period, the unselfconsciously Jewish "The Goldbergs" continued to air until 1955 and raked in forty million viewers at its height, when it was among the ten most popular shows on television. In other words it was the "Modern Family" of its time—only bigger.
The new "Goldbergs" seems to share a lot with its predecessor—even besides the name—but so far there's no stated connection between the two series. The show's creator, Adam Goldberg, clearly has made an autobiographical show based on his childhood—he even includes his own home movie footage of his family, the ur Goldbergs (in his case). I've only seen the pilot but I hope there is an ABC executive old enough to request at least a little wink—maybe a Yoo-hoo, even—to television's first Jewish family.
What do you think?