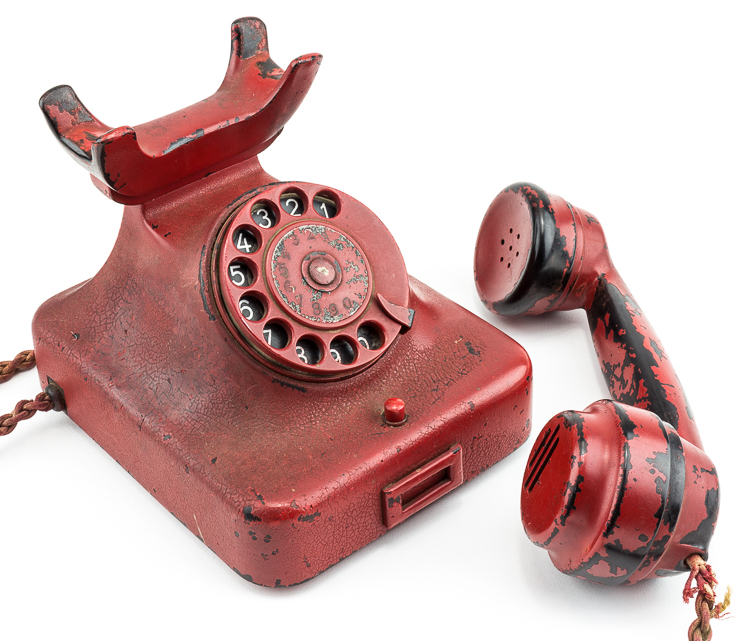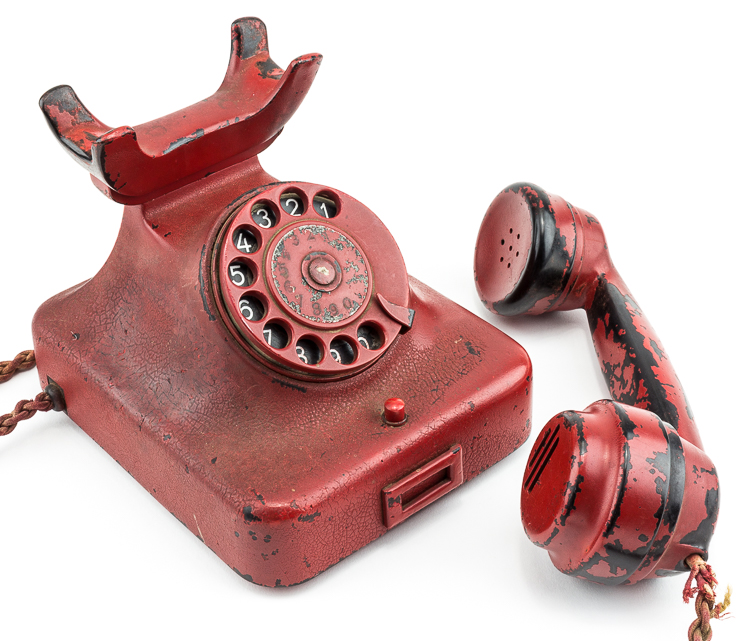 You know what would make an interesting conversation conversation piece at your next house party? The actual telephone Adolf Hitler picked up with his Nazi hands and pressed against his Nazi face to conduct Nazi business.
"Say, you see that phone over there? Yup, Hitler's."
Described as "ARGUABLY THE MOST DESTRUCTIVE "WEAPON" OF ALL TIME" by Alexander Historical Auctions (caps lock theirs), Hitler's actual, honest to god telephone ("WHICH SENT MILLIONS TO THEIR DEATHS AROUND THE WORLD") is set to go home with the highest bidder come February 19th.
The phone features "a black Bakelite body [which] was professionally painted a deep red and bears on the reverse a 1 1/2" engraved NSDAP eagle and swastika above the recipient's name, "ADOLF HITLER", appearing beneath the handset cradle."
According to the auction house, the phone was liberated from Hitler's private office by Brigadier Sir Ralph Rayner, a British officer who had been sent to contact Russian officials in Berlin in the days following Germany's surrender of World War Two.
"On entering Hitler's private quarters, Rayner was first offered Eva Braun's telephone, but politely declined claiming that his favorite color was red," Alexander Historical Auctions explains. "His Russian hosts were pleased to hand him a red telephone – the telephone offered here."
They even made a handy short film about the Fuhrerfone:
So, do you, or someone you know, have a place for Hitler's phone somewhere on your shelf? For an estimated $2-300,000 bucks, this piece of history could be yours!
What do you think?