Brooklynites have known about the Toyota Scion XB covered with insanely offensive bumper stickers for quite a while now. Here's what the car looked like, when it was profiled in Gothamist last month.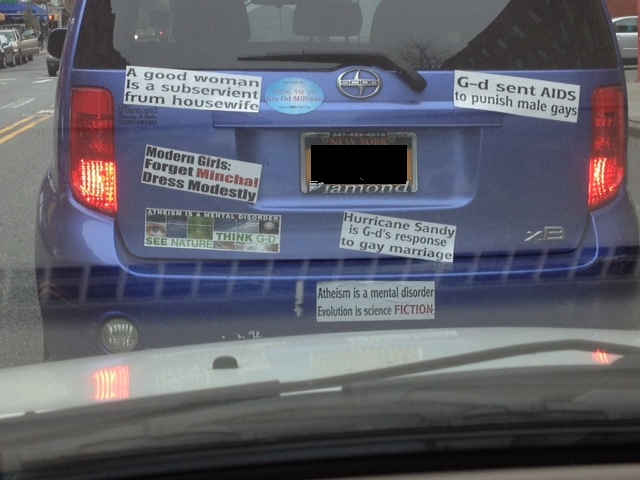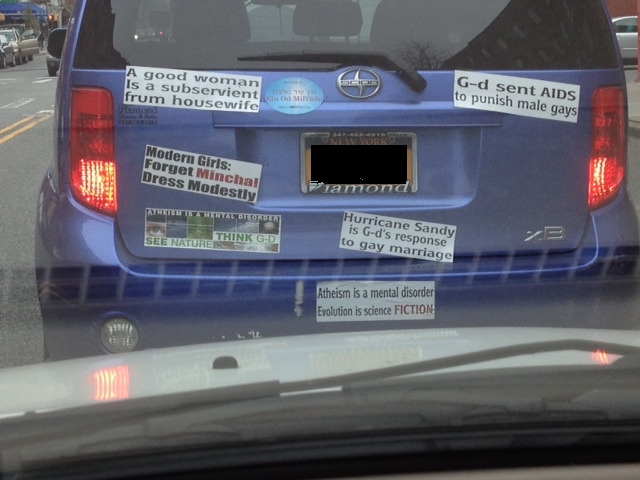 Charming, right?
With slogans like "A Good Woman is a Subservient Frum [religious] Housewife"  and  "God Sent AIDS to Punish Male Gays" is it really any wonder that these clowns would use something as horrific as Boston Marathon Bombings as a springboard to workshop some new, even more offensive slogans? 

Thanks to an eagle-eyed tipster who sent us the following pictures, the answer is no, no it is not. Looks as if the hate-mobile's owners have been busy: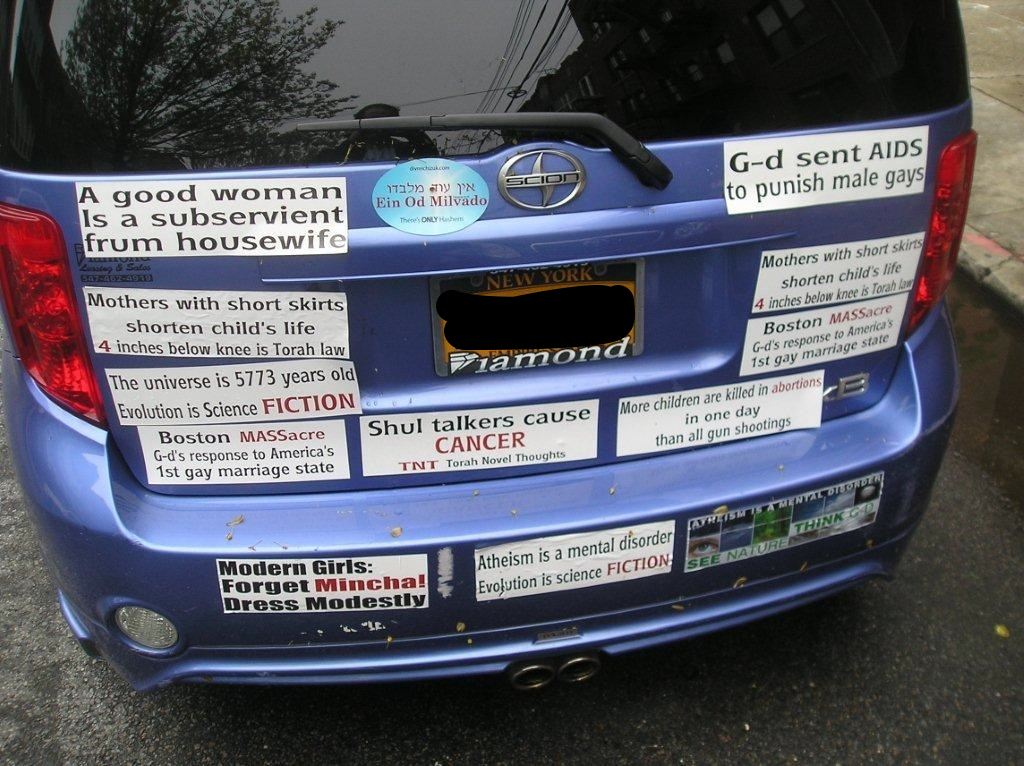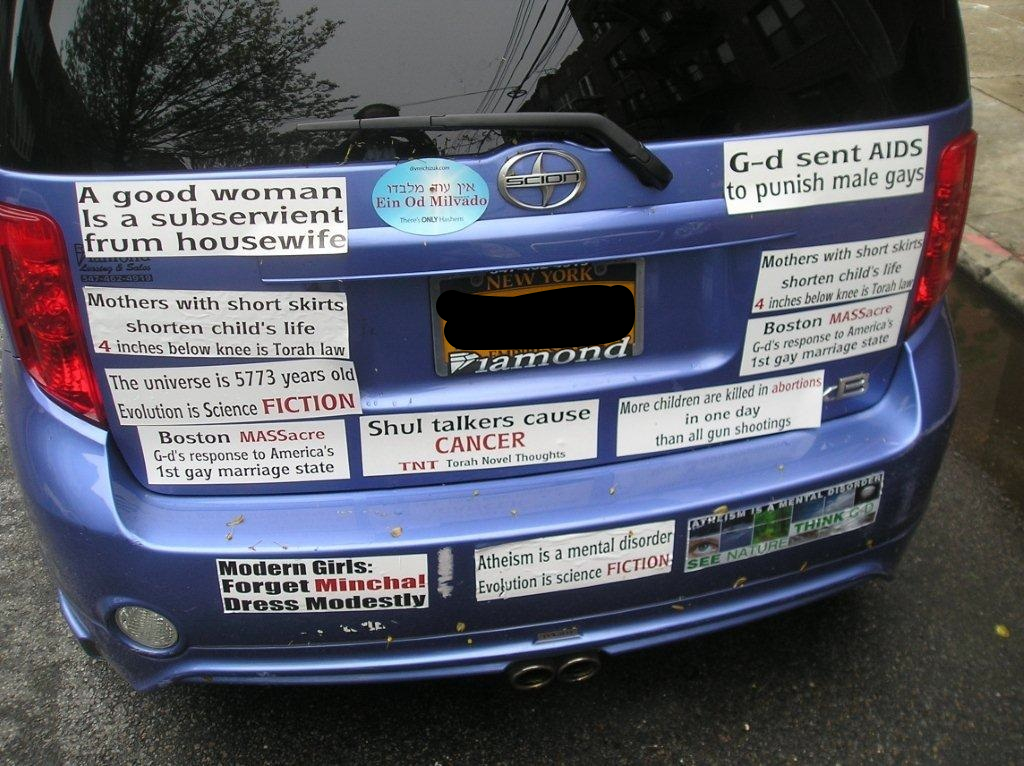 Talking in shul [synagogue]? Causes cancer.
Women in short shirts? Killing their children.
The Boston Marathon Bombings? Because of gay marriage.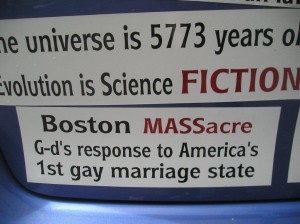 These orthodox Jewche-bags are SO incised by Massachusetts' gay marriage, they think god sent… Muslim extremist terrorists? I can't…even…huh??  Fortunately, it seems our tipster added a message of their own to this insanely shitty collage: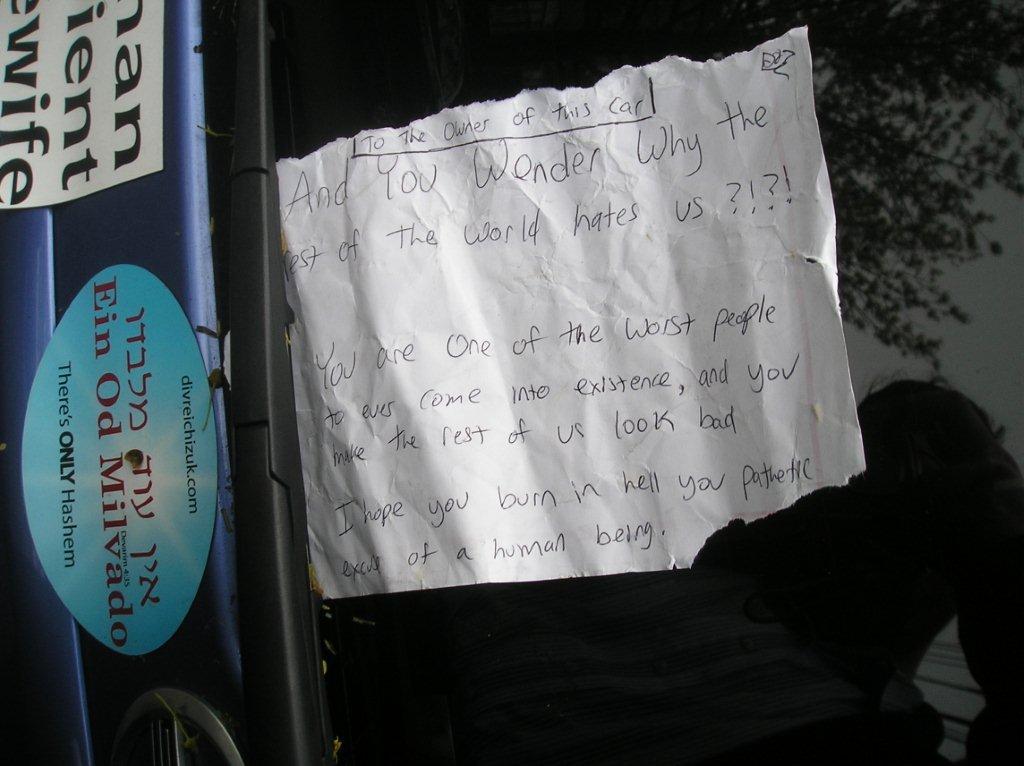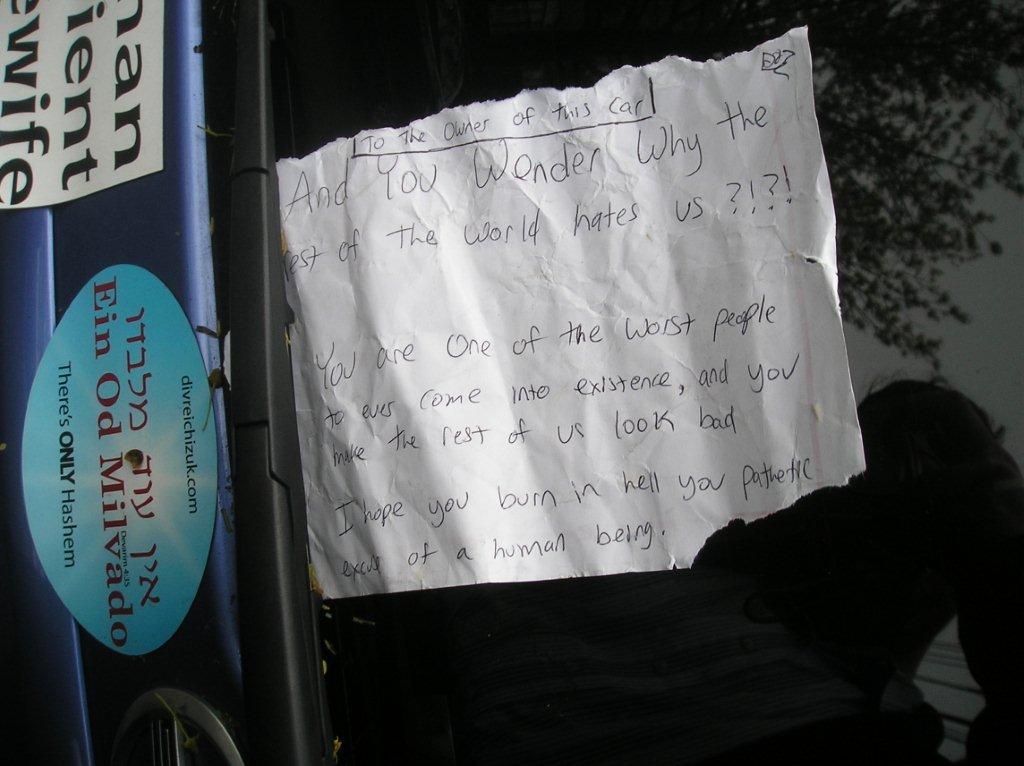 Good on you, anonymous tipster! Always nice to see decent folks standing up to the Westboro Baptist Synagogue.
What do you think?