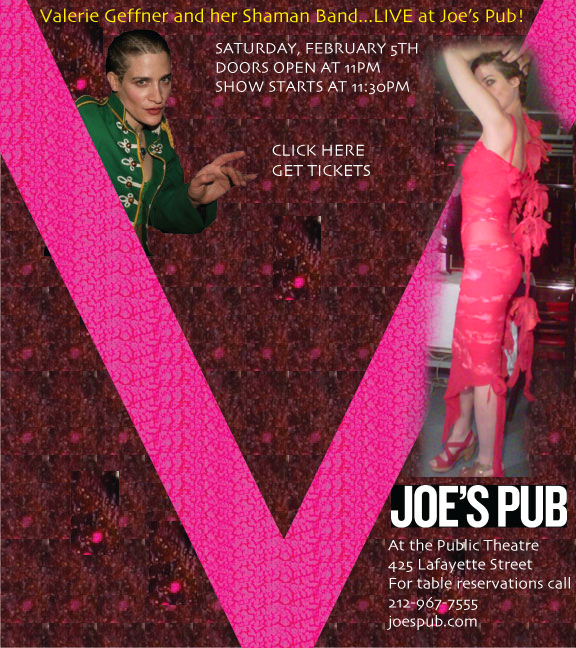 Valerie Geffner is no stranger to Heeb. She once spooked our first intern by asking him if he wanted to see a painting she had made in part from her own menstrual blood. He declined.
So, if you personally aren't open to that sort of thing, we respect your boundaries. Or at least, we will in the future. Because see that flier at the left? The red, specifically? The deep red? Yeah, that comes from one of Val's "special paintings."
Anyway, enjoy the video below. It is off Val's new album "Antenna." And if you are in New York, you may see Val perform this Saturday night at Joe's Pub.
What do you think?