I'm not sure what I was expecting when I saw Prince Amukamara tweet the following: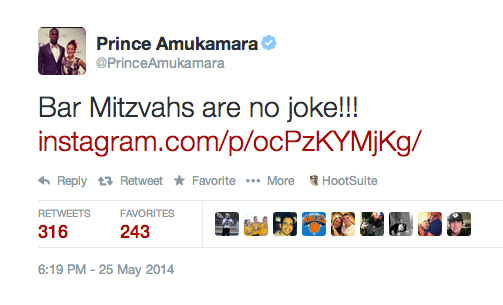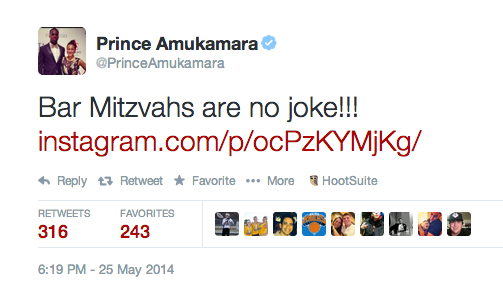 That said, there's no way I saw this one coming
Let's recap what we've just seen:
Yes, that's Prince Amukamara – the New York Giants Super Bowl winning cornerback, Nigerian royal descendant, and devout Christian -surrounded by a bunch of middle schoolers, rocking out to Lil' John, having what looks to be the time of his life. And that's just one of several vids posted over on his instagram.
Awesome.
(Oh, and mazal tov to the bar mitzvah boy, too!)
[h/t Slade]
What do you think?