Back in the good old days, it used to be easy to pick somebody to do outreach to the Jewish community.  Just find a Jew who gave a lot of money to your campaign, or a community leader (preferably from a Conservative congregation–right in the middle), and you could  be pretty confident that they would support the only positions that mattered to the Jewish community–support for Israel, and making sure that Jewish kids didn't have to pray in their cushy suburban public schools.  As the results of the recent Jewish population survey in NYC suggest, however, the Jews–and hence, Jewish outreach–are in a brave new world, and, as NY State's GOP recently learned, the old rules don't apply.  On paper, of course, the choice of Yossi Gestetner to become their new Jewish outreach director seemed like a masterstroke–reflecting the growth of New York's socially conservative black-hat population, they would tap a young, Hasidic PR maven to present the public face of GOP Jews.  I mean, look at that punim,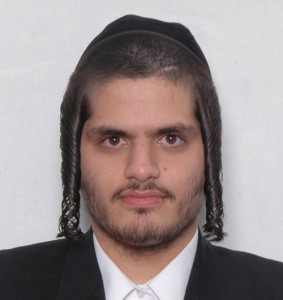 who could possibly object to him?  He's like Tevye, with a blog!  It was a move celebrated by many within the black-hat world as a sign of their growing influence.
The love affair would be short lived, however, and Gestetner would be dropped within days, as FOJ Steven I. Weiss at The Jewish Channel (we're still waiting for our own TV show, Steven) uncovered some bits about their new goldeneh yingl that the GOP was doubtlessly unaware of.  It seems that Gestetner had done work as a mouthpiece for a rally in support of an accused child molester in Williamsburg.  While he could make some insipid excuse that he was supporting the rights of the accused, innocent until proven guilty, and so on, it seems Gestetner also did work for a group called Torah True Jews Against Zionism, and when confronted by Weiss, couldn't seem to voice any actual support for Israel.    Defending child molesters is one thing, but advocating for Israel's critics?  Not in this political world.
And so the GOP bid Yossi shalom. As for the GOP's next choice for outreach director, might we suggest somebody whose inclination is to march in the Celebrate Israel Parade, rather than protest on the side?
What do you think?