It's unclear exactly where the Super Bowl falls in the pantheon of Jewish holidays, though the mega-sponsored gladiator battle is definitely more important than Sukkot (unless your Sukka has HD). But if you do feel guilty for worshipping the golden calf with the plastic helmet this Sunday, here are some ways to Jewify your Super Bowl weekend.
Start by learning about Jewish football's holy men. Follow the story of Allen Veingrad, a former offensive tackle for the Green Bay Packers and New York Times-certified Lubavitcher Jew. Remember, every time a Jew plays a professional sport, you become more real.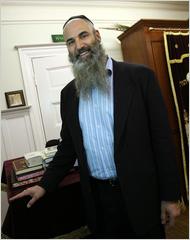 "Super Bowl to Super Jew." Veingrad actually uses that line to promote his lectures.
After that, consider converting: Join the Jews for Bresus.
This email with a "Dayenu for Saints QB Drew Breese" has been circling in-boxes throughout New Orleans.

Could QB Drew Breese be the Messiah? Click here for the full text.
Finally, if you're in Manhattan and believe the NFL championship game is the perfect time to make that special connection, here's an incredible uptown matchmaking opportunity. Jewish professionals: Plunk down your $40 and let Shoshanna's matchmaking services score you a soulmate, but hurry. Since nothing's more romantic or sexual than football, there are only 499 spots left (out of 500, and we suspect Shoshanna bought that one herself).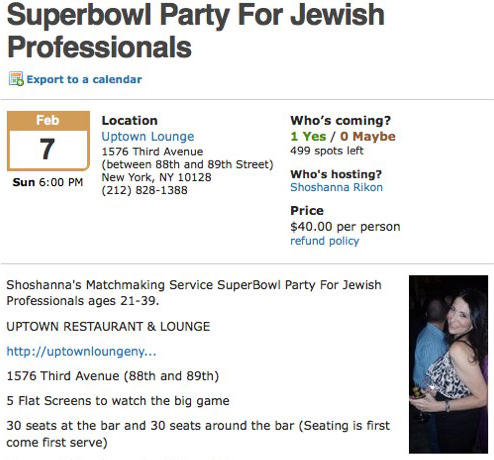 What do you think?