It's that most wonderful time of the year! Heebonism – the annual Xmas Eve bash, presented by Heeb Magazine and Smuttynose Brewing Co. — is back! Join Jews and Gentiles alike as they escape the home-for-the-holidays doldrums by ringing in the yuletide with drinks, debauchery, and, yes, Chinese food.
At the standby LES haunt Fontana's, one can expect complimentary FinestKind IPA during the first hour (courtesy, Smuttynose); egg rolls (get 'em while they last); gift bags with goodies from Babeland, ModernTribe, Severin Films and others; games of "strip dreidel," conducted by local fetishists KinkyJews, all while dancing the night away to music provided by DJ Abraham Rubin and ¡Vamanos!
Plus: A special midnight performance by RUB-A-DUB DRUMS. JahFurry, aka Jeff Newelt, returns for his Heebonism hat-trick with dancehall dynamo Treasure Don and all-star Jamaican drummers I&I Drumlink and reggae royalty percussionist Larry McDonald.
Tickets are $20 at the door… B-U-T… For you, dear Heeb readers, we're thrilled to offer advance sale tickets for only $15. Get yours now!
WHAT: Heebonism, presented by Heeb Magazine and Smuttynose Brewing Co.
WHERE: Fontana's (105 Eldridge Street, Manhattan 10002)
WHEN: Christmas Eve, Wednesday, December 24-25
TIME: 9 p.m. to 3 a.m.
HOW MUCH: $20 at the door OR $15 in advance
See you there!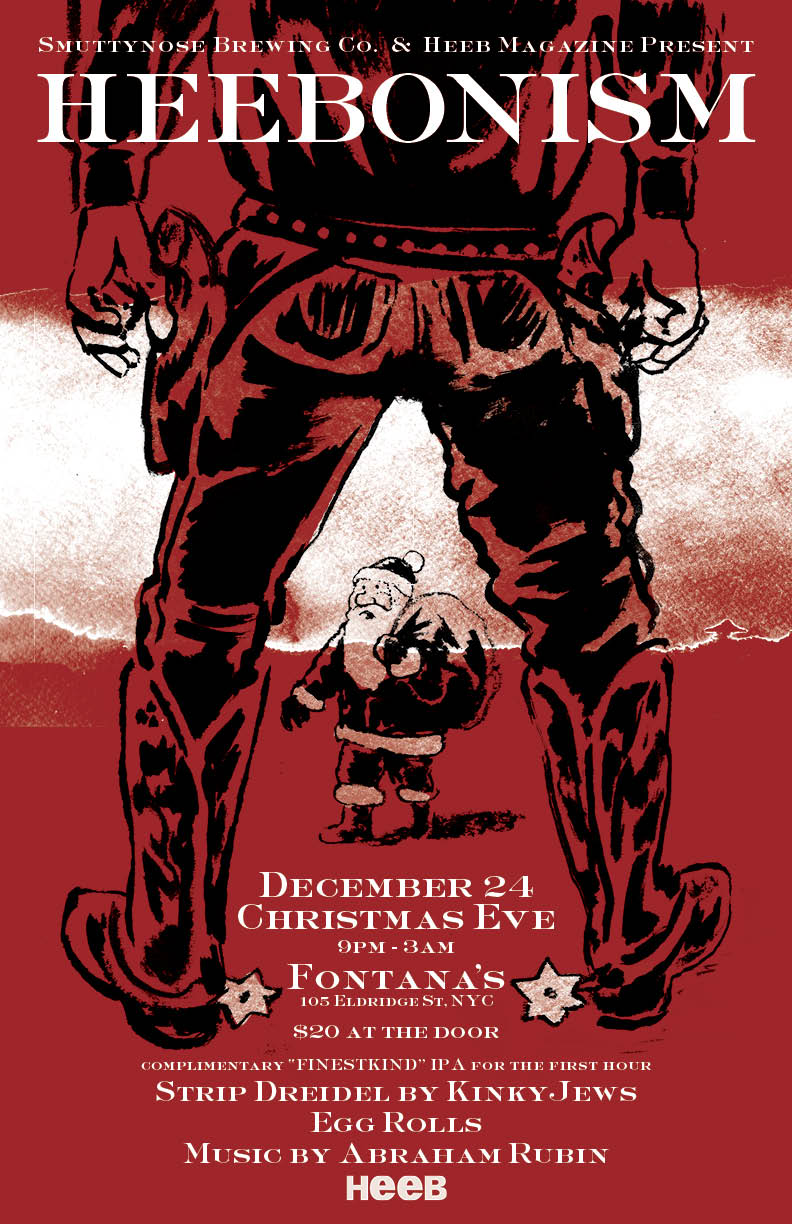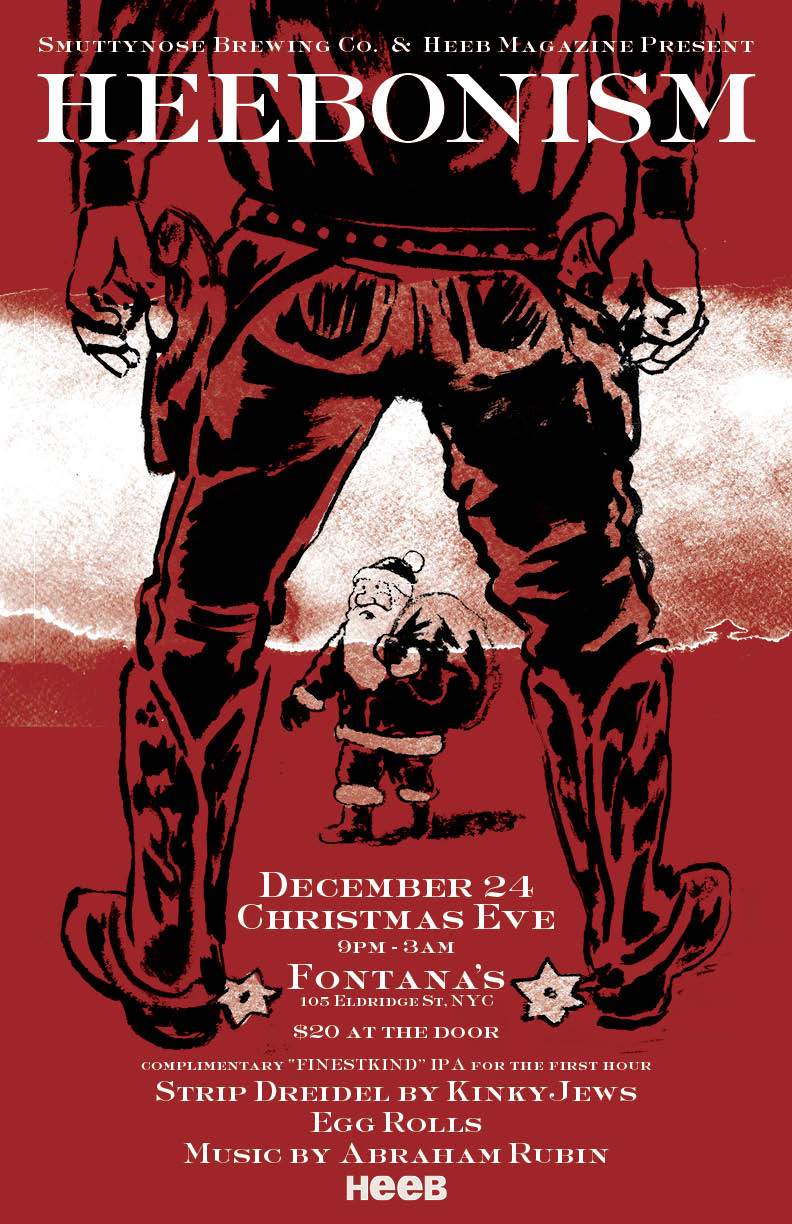 What do you think?