I'm generally not a fan of people lookin' to sneak outside an established relationship to get them some strange. Having said that, there's something oddly charming about this Craigslist post from a NY Area man seeking a "Frum woman for fun times."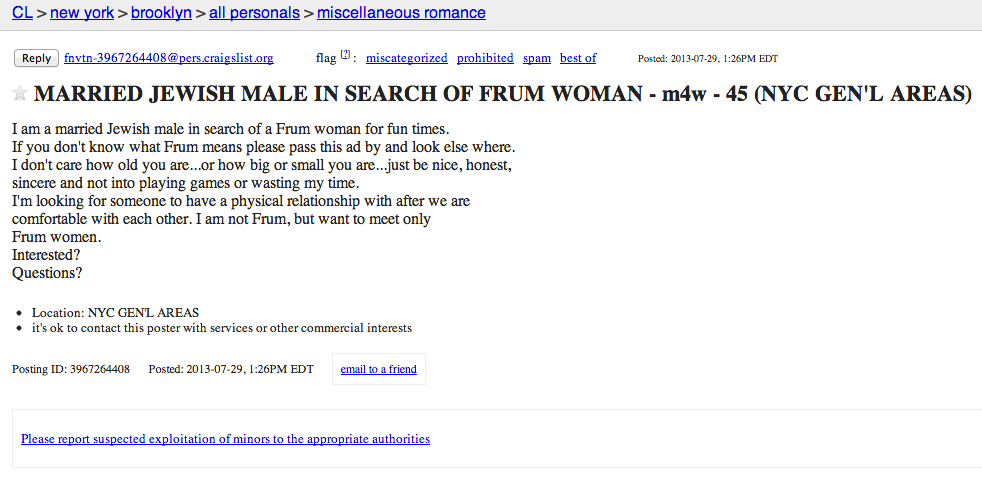 Well, frum ladies? Tear that shawl off your head, and hike that skirt above your knees! This guy doesn't care how old or big you are – So long as you're down for fun times, here's your man.
I'm forced to ask, though – what's his barometer? Would he hide the salami with a Modern Orthodox woman? What if she's conservative, but keeps kosher both inside the home and out? Does he need to see proof of Orthodox synagogue membership before the fun times commence?
Anonymous Jewish Craigslist Poster, If you're reading this (hey, y'never know…) tell us – have you found the frum fornicator of your dreams? Inquiring Heebs want to know.
What do you think?