"There is," it was once said regarding P.T. Barnum, "a sucker born every minute."
I can't help but assume that's what Yochay Benarie was counting on when he decided to sell this scavenged piece of debris, allegedly from a Hamas rocket that was downed over Tel Aviv by Israel's "Iron Dome" defense system.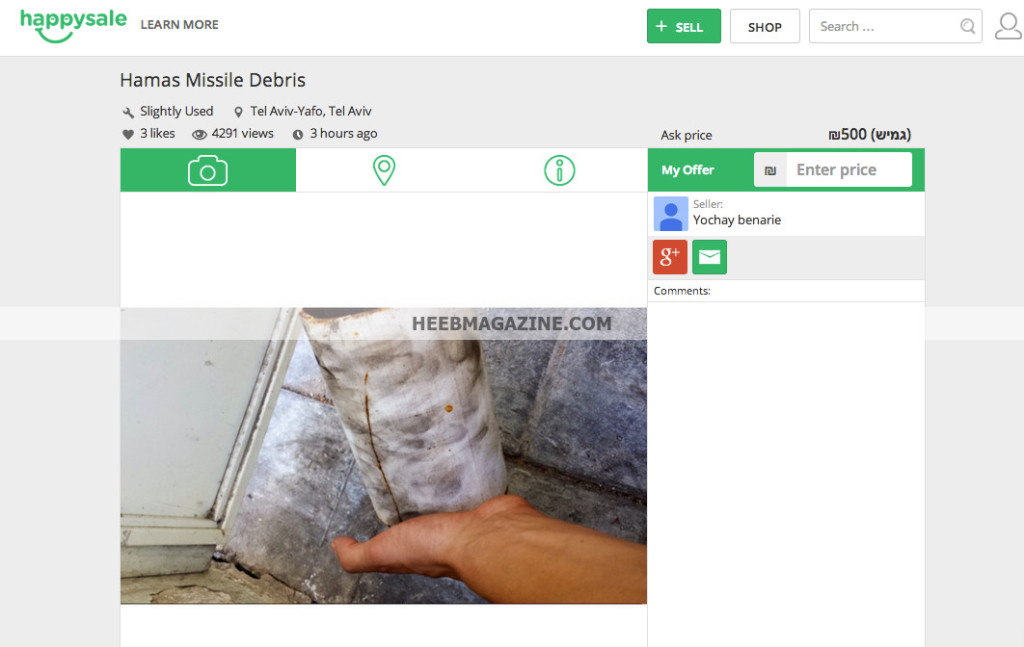 Writes Benarie:
This piece of Hamas rocket fell in the area of central Tel-Aviv on Saturday night. It was shot down by the amazing Iron Dome defense system. Right after the sirens went off a loud BOOM was heard, and several seconds later several pieces of debris fell from the sky. My dog was crazy scared, and my GF was screaming that I should not go outside cause I'll be killed. This was totally worth it. If you want a souvenir from these days of sirens in Tel Aviv, send me a message.
Benarie's asking price for his GF-exasperating prize? 500 shekels (about $150 bucks) for debris that is listed as: "Slightly Used."
At the time this story is being posted, there have been no bids.
[via @PZFeed]
What do you think?