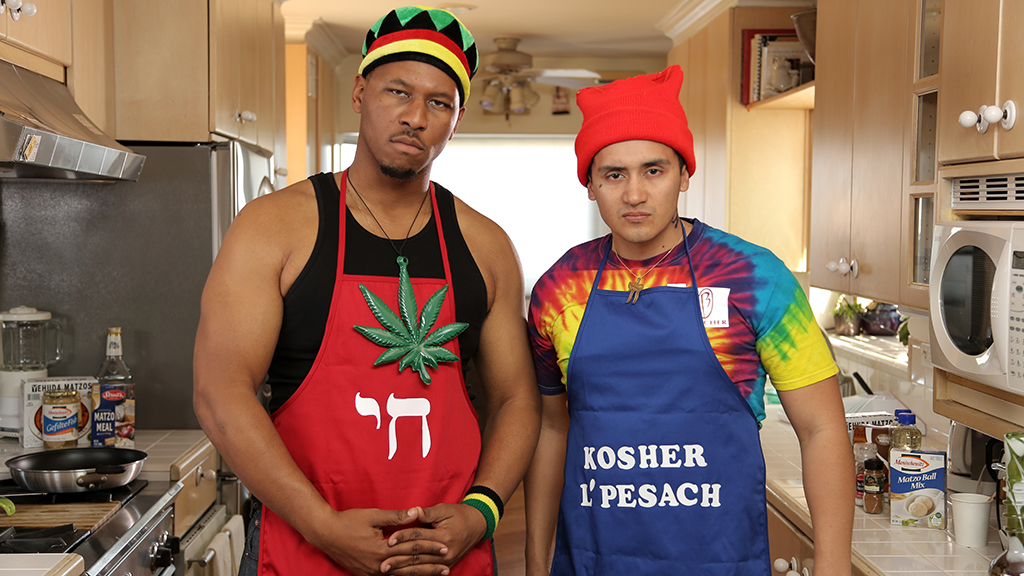 In time for Passover, your favorite duo is back to teach you how to make some awesome Passover munchies, and your own Haggadah! These Bubala Please episodes seem to offer something a little different: a more domestic, craftsy side to our characters. They're almost clean enough to share with the whole family!
First, Jaquann and Luis show you how to make some delicious Passover delights, that unlike most Passover delicacies, actually look good enough to eat. Luis is obviously Sephardic, so hopefully you either are too, or are willing to cheat and eat corn this holiday season. Check it out:
Second, the boys are joined by their Eastern-European madam-friend Svetlana (played by Curb Your Enthusiasm's Iris Bahr) to design some custom-made Haggadahs. All the major parts of the sedar are there, along with some dope personalizations:
Who wouldn't like to share four cups of Manischewitz with these puntos? Or for that matter, Cristal?
What do you think?