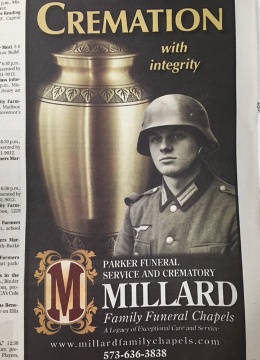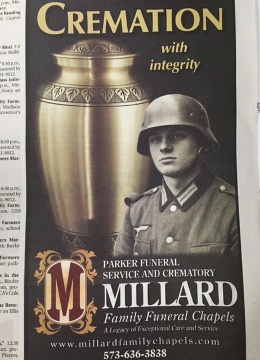 Look, I'm all for integrity, but if you're gonna it up as the prime virtue of your local funeral home in a large, color, newspaper ad, you should probably avoid using a World War Two-era German Soldier as your poster boy.
That, unfortunately, is what the Jefferson City News Tribune published, in a recent advertisement for Millard Family Funeral Chapels. Touting "Cremation With Integrity," the ad featured a young, fresh-faced German soldier in full uniform, looking wistfully off camera. On their Facebook page the New Tribune immediately took ownership of the fuck up:
In fact, this is the second time German soldiers have snuck behind Allied lines and into our advertisements lately. Last week, bloviating hairpiece Donald Trump tweeted – then deleted – a campaign ad appearing to use Waffen-SS soldiers (or convincing reenactors) with the hashtag #MakeAmericanGreatAgain.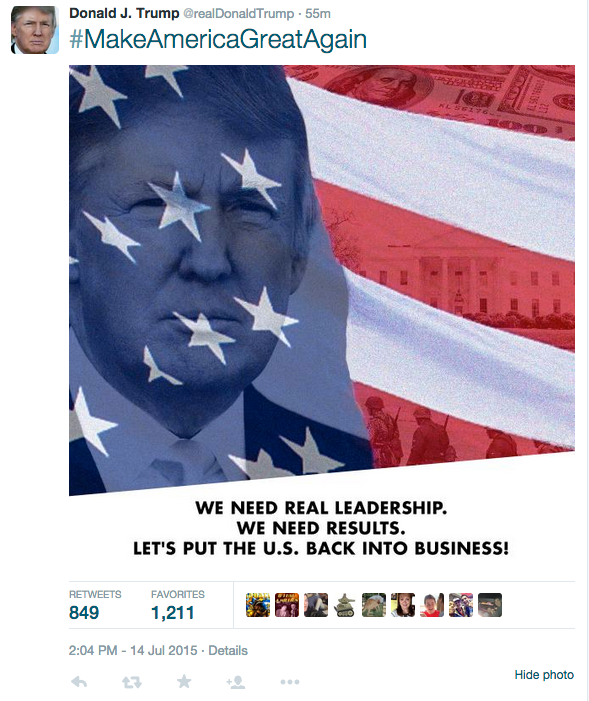 [via abc17, h/t @elivalley, @guan]
What do you think?