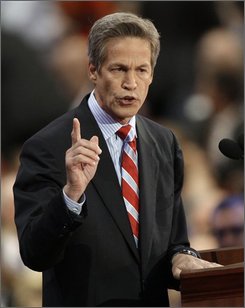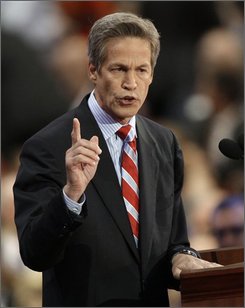 Norm Coleman once rode high in the Republican Party. As a conservative senator from a traditionally liberal state, the former mayor of St. Paul, MN – who started his political career as a Democrat – seemed to be on the fast track to national prominence. That the 2008 Republican National Convention took place in his home state was almost certainly not a coincidence; Had he not lost his re-election bid that year to now-Senator (and fellow yid) Al Franken, it's likely that the GOP leadership would have positioned him for bigger things within the party. He was charismatic, handsome, and staunchly conservative, without necessarily appearing threatening or overzealous. Conversely, among his detractors, he was known as an unscrupulous flip-flopper, and something of an overly-slick political operator.
As a Jew in the GOP, he proudly touted his semitic bona fides, and acted as a fierce defender of the state of Israel.  Generally considered hawkish on the Middle East, Coleman co-sponsoring the 2006 "Palestinian Anti-Terrorism act" and urged Secretary of State Condoleezza Rice to act on allegations that Egypt was aiding arms smuggling into the Palestinian territories. He was also one of fifteen senators to sign a letter to Secretary Rice regarding Saudi Arabia's "egregious violations of religious freedoms" including that country's governments dissemination of material which features a"Nazi-like hatred for Jews" and "Saudi Arabia's efforts to export militant Wahhabi ideology throughout the world [which] inflame the type of anti-American sentiments that lie behind the potential of terrorist attacks that continue to be the greatest threat to our national security."
So what is Coleman doing since his departure (rejection) from public service?
It turns out, he's working for Saudi Arabia.
As first reported by The Nation's Lee Fang, Coleman has just been certified as a "foreign agent" for the Royal Embassy of Saudi Arabia. In other words, he'll be lobbying congress on behalf of the Saudi government, and its interests. Here, via City Pages, is his official registration form:
Coleman is also the director of the conservative Congressional Leadership Fund super-PAC, and sits on the board of directors for the Republican Jewish Coalition – Two groups which definitely come to mind when someone asks you to name a couple of organizations that probably have the same guy working for them as does the government of Saudi Arabia.
Clearly, we should take this to mean that the royal house of Saud has, in the years since Coleman signed that letter so vociferously opposed to their religious discrimination and "Nazi-like hatred of Jews", cleaned up their act.
Right?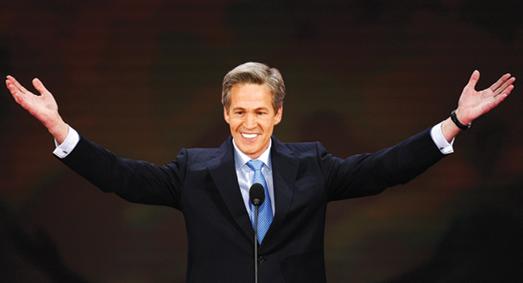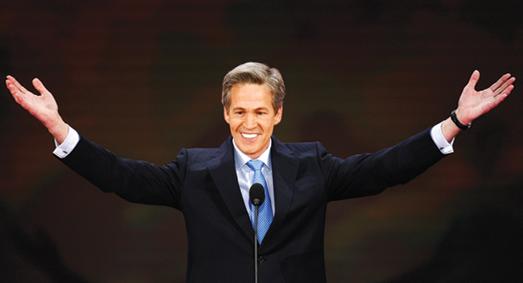 What do you think?