Israeli goddess Bar Refaeli gets on top of "The Situation." They're right: Jewish girls are easy. (Hollyscoop)
The two subcultures everyone hates continue to hate each other: The Definitive History of the Hipster/Hasid War. (New York Magazine) And check out Heeb's take here.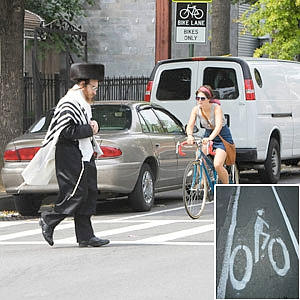 Not. Kosher. On. So. Many. Levels. KFC's Double Down — cheese, mayo and bacon between two fried chicken breasts instead of boring old bread. Defrillator not included. (Eater)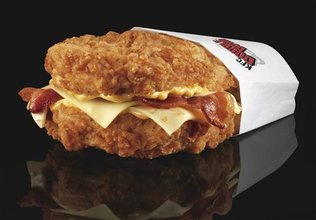 )
Nazi whores have feelings too. (Radar Online)
"Bombshell"McGee says she "feels bad" for Sandra Bullock. All better! (Jezebel)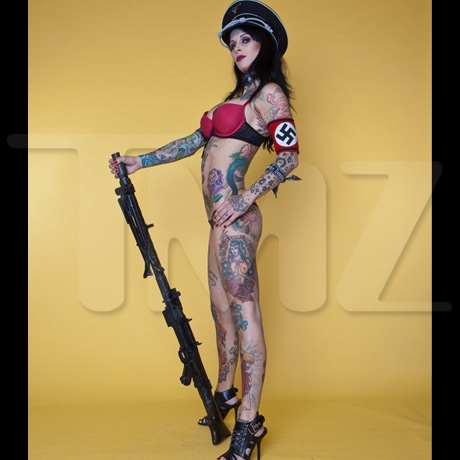 What's awesomer than fighting monkeys? Fighting monkeys wearing bikinis! (Oddity Central )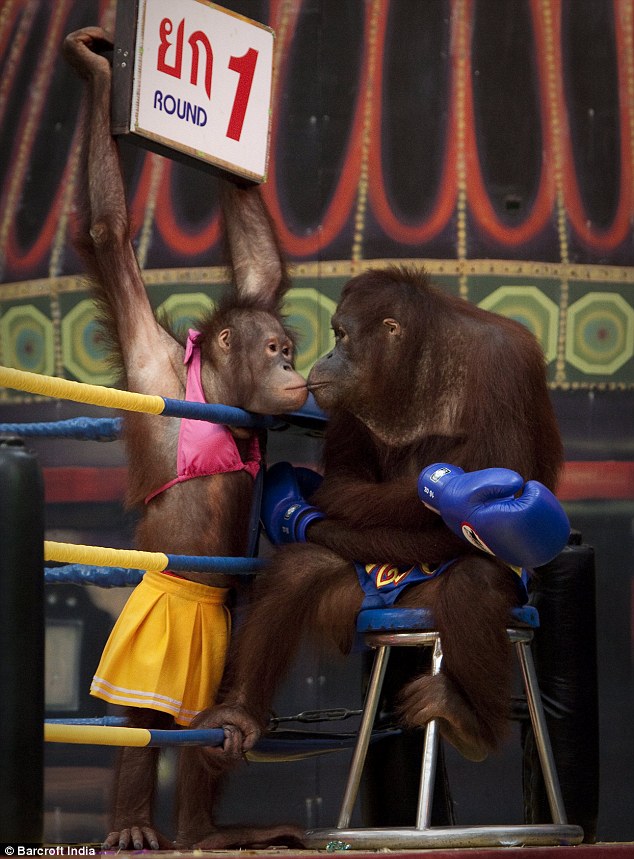 What do you think?