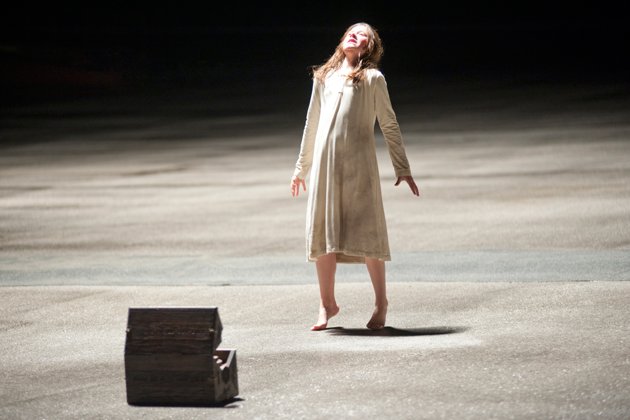 It seems like every year we get a new possessed-child horror movie and they always have the same basic ingredients: totally-made-up Christian mumbo-jumbo, lots of insects and a demonic contortionist straight out of Cirque du Soleil.
The trailer for The Possession has three of those basic ingredients, except the demonic possessor in this movie is a dybbuk, so we'll be getting Jewish mumbo-jumbo between creepy kid moments instead! Here's the synopsis:
Clyde and Stephanie Brenek see little cause for alarm when their youngest daughter Em becomes oddly obsessed with an antique wooden box she purchased at a yard sale. But as Em's behavior becomes increasingly erratic, the couple fears the presence of a malevolent force in their midst, only to discover that the box was built to contain a dibbuk [sic], a dislocated spirit that inhabits and ultimately devours its human host.
The trailer looks pretty awesome and is packed with some truly creepy moments. Watch below:
(via io9.)
What do you think?