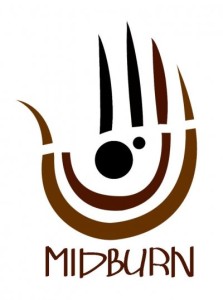 It's bad enough that we have ISIS destroying everything in the past in its path, now it appears some Israeli Burners have, well…a burning problem. Not all that surprising, really, considering the classically combustible cocktail of drugs, desert heat, and state sanctioned public nudity.
Haaretz reports,
Last weekend's Midburn festival, the Israeli version of the Burning Man event in the United States, apparently violated one of Burning Man's 10 principles: "Leave no trace."

Midburn drew some 6,000 people to the Negev region, but the burning of the Midburn "temple" Saturday night, which caused a huge blaze lasting several hours, damaged an archaeological site at the community Nahal Boker.
How ancient a site is Nahal Boker? Oh, no big whoop. Just 150,000 years ago. So I guess we've learned that partying with bonfires isn't the best way to preserve remnants of the ancient past. Now the Israel Antiquities Authority knows this.
To be fair, it looks like Midburn was quite a party. The Guardian has a lovely photo spread of the festival.
What do you think?