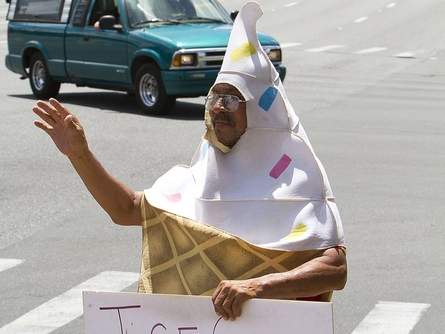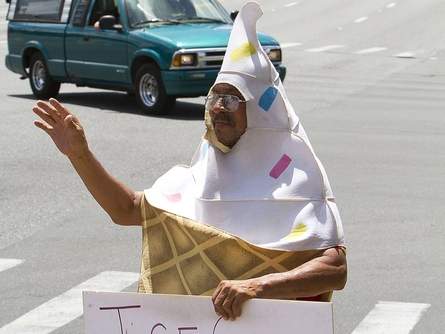 By: Amanda Goldstein Marks
Lactose intolerance wasn't keeping the Jews away from a small town Florida ice cream shop.  It was their mascot.  Evidently, the owners of the Ice Cream Family Corner and Sandwiches shop did not realize their white hooded ice cream cone mascot resembled a Klu Klux Klansman, until they started reading rumors on Facebook.  They have since retired the mascot because of fears felt by passing motorists and customers.  Let's just hope they don't start to promote their chocolate shakes by asking employees to adorn chocolate milk mustaches.
Amanda Goldstein Marks is a Jewish girl born in Alabama.  Not your typical anything. Beastie Boys obsessed. Dreams of shouting, "Live from New York, it's Saturday Night." You can follow her on twitter @brandjew.
What do you think?