This month's Details heralds the arrival of the latest male fetish: smoking hot Jewesses. I heard about the featured piece, "The Rise of the Hot Jewish Girl," back in October when the casting call for the photo shoot landed in Heeb's inbox. It took me half a second to hit reply as I realized becoming the new Jewish sex symbol was within my grasp. Sure, my mom's Chinese, but a Jewish dad is Jew enough for me. Unfortunately, Details must have smelled the soy sauce. I never got a reply.
Rejection wasn't going to stand in the way of my modeling dreams, however. It was time to bring out Esther, my ass-kicking Israeli army officer alter ego.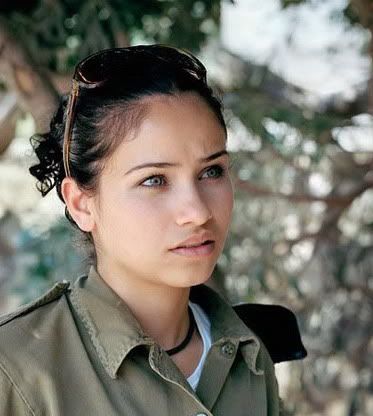 Attaching a new sexy photo I snatched from an Israeli army Flickr page, I fired off another email:
My name is Esther Goldstein. I am a 24-year-old Jewish girl. My measurements are 36-26-34, and I'm 5′ 8". This isn't the best picture, but it's the clearest I have. It's from when I was in Israel in the army. My father is an American Jew and my mother is Israeli. I'm very comfortable with my body and nudity and I would love to be considered the new Jewish sex symbol!
This time Details replied within minutes: "Must send a swimsuit shot to be considered. Thanks."
Things got tricky a few days later when the casting company emailed both Esther and me:
Can you call me ASAP? They might want to shoot you TODAY for this project. Email additional photos & your phone number.
I called immediately (Esther was on her own) and the casting director wanted to shoot me the next day.
Suddenly, I remembered the on-set nudity requirement. Would I really get topless for a national magazine? Would I risk my friends and parents seeing it? Would I go home every year for Passover with that skeleton in my closet, just waiting for it to tumble out onto the Sedar plate?
As I paged through Details, I noticed that their tendency wasn't really to "celebrate" the female form, but rather use it as a prop. Details is really just something closeted gay men buy to convince others they're straight. The photographs of headless, naked women are just a red herring — a "beard," if you will. I realized my problem wasn't getting naked. My problem was getting naked for Details, a magazine that has this photo of the openly gay American Idol Adam Lambert currently on newsstands: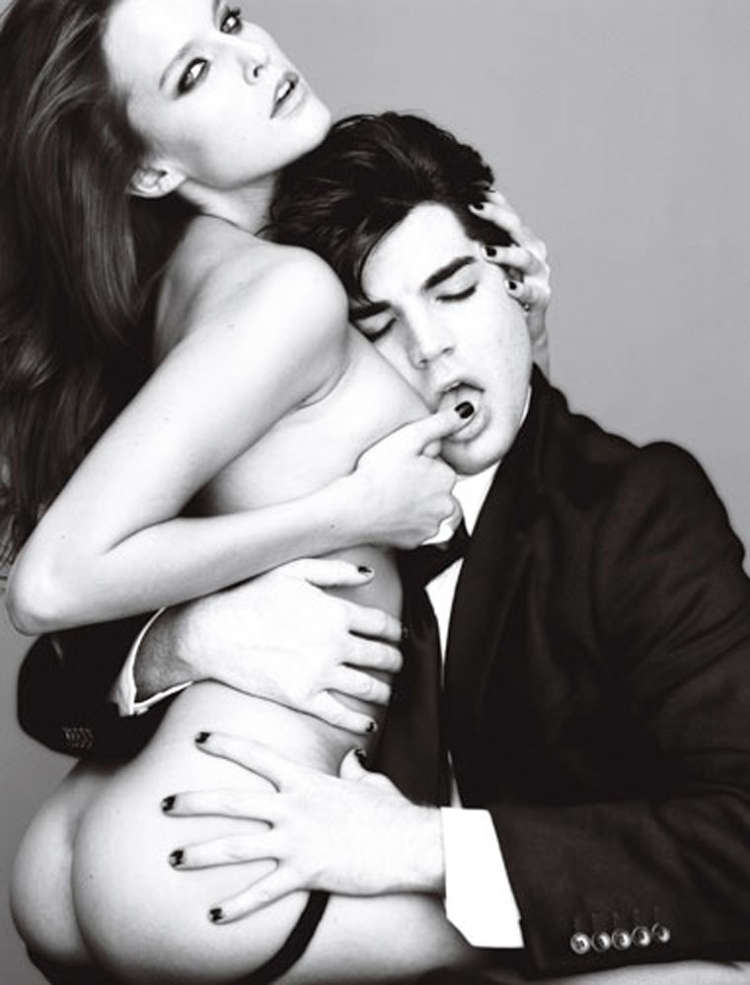 None of this really mattered anyway because they never called me back. With their judgy silence, Details put the kibosh on my (and Esther's) quest to be the new Jewish sex symbol. Though my attempt was half-hearted and satirical at best, the process stirred up some questions. First of all, to say "the return of the Jewish sex symbol" insinuates there was a time when the Jewish sex symbol was popular. Who and when was that? Fanny Brice? Fran Drescher? Did I completely miss a cultural "Jew is Beautiful" movement?
Furthermore, how could they have missed the Heeb swimsuit calendar, The Ladies of '69? We've been celebrating hot Jews, male and female, since the beginning. Jewesses like Natalie Portman, Scarlett Johanssen and Bar Refaeli are responsible for boychik boners left and right. Sexy Jewish women are everywhere and have been for quite awhile. Which is to say, you can't herald the return of a woman who never left.
UPDATE: Just got my hands on the print copy, our calendar made the sidebar in the Details story along with Betty Boop (who knew that she was Jewish?)
What do you think?