He forgot his line.
"I was in the middle of a scene with Steve Rossi, and I forgot my line.  I looked out at Steve and said 'Hello dere.'  The audience loved it, and it became my line."
That's Marty Allen, who I spoke with by phone, shortly before his 93rd Birthday [Editor's note: That's today!] about his life, work, and indelible impression on the comedy world. And, while it's been years since Allen's comedic peak, the man is still making 'em laugh, most recently with "Hello Dere!," Allan's just-released memoirs, which are a joyous celebration of nothing less than an incredible, extraordinary career.
This is a man who opened up for Sarah Vaughn. For Nat King Cole. For Lena Horne and Frank. And don't ask "Frank who?" This is a man who, with Steve Rossi, formed one of the great comedy teams of all time, releasing 16 comedy albums. Hell, Marty did more Ed Sullivan Shows than Ed Sullivan! In 1964 he was on the biggest show of them all, along with an up-and-coming group of nobodies called "The Beatles".) He's been inducted into the Las Vegas Entertainers Hall of Fame. He's been interviewed on our favorite podcast. The accolades and honors go on and on.
If you're still unsure of who Marty Allen is . . .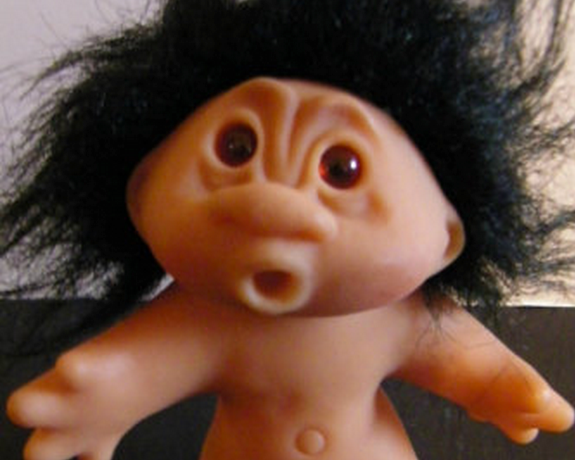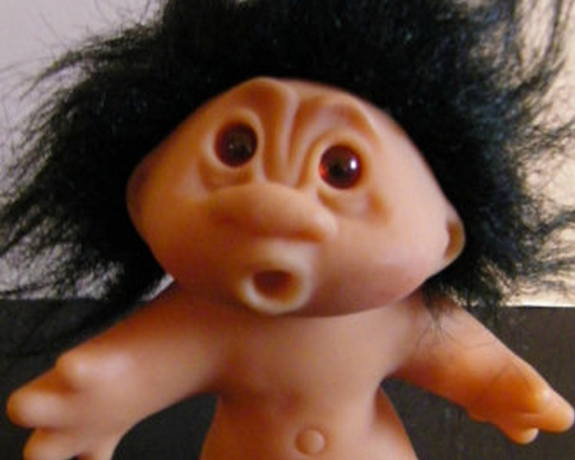 Or a more recent photo . . .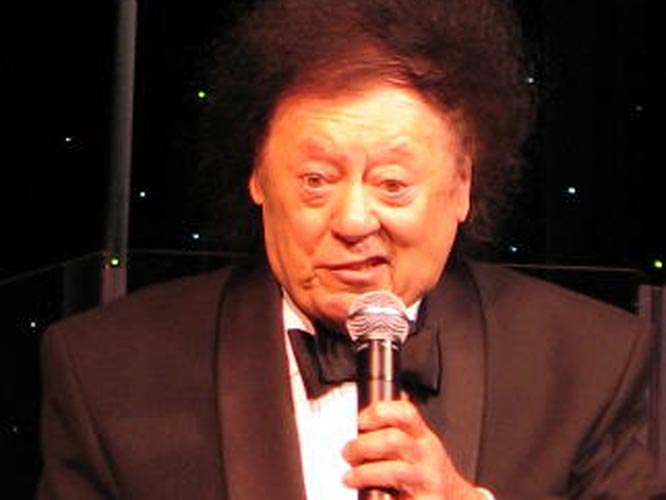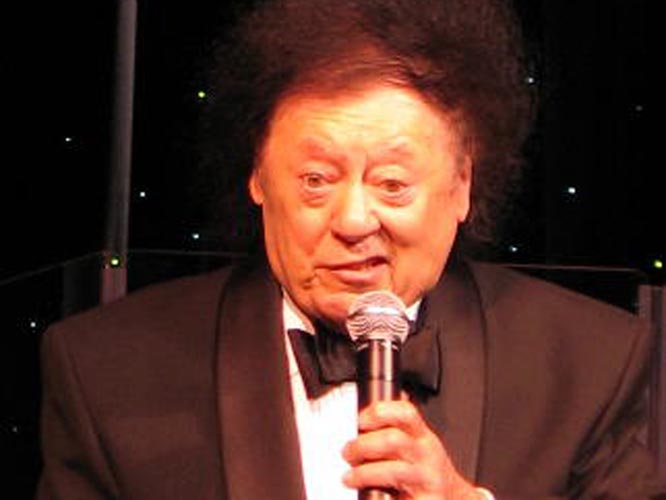 If you don't know Marty Allen, you should. As he explained to when we spoke, he's a Squirrel Hill/Pittsburgh boy who treated performers at the Holiday House with a home-cooked meal by his dear mother. He earned a Soldier's Medal Of Valor during his service in WWII before becoming a door-to-door dance instructor in Beverly Hills. Let that sink in for a moment. Door-to-door dance instructor. He's a man who'd invite a gorgeous gal up to his room to see his art collection and then actually show her his art collection. And then marry her.
He's Marty Allen, the 'Darling of Daytime Television,' a regular on "Hollywood Squares," during the Peter Marshall-Charlie Weaver-Paul Lynde-Rose Marie years.
He told me his favorite joke: "Marty, what do boys in Philadelphia dip their pretzels in?"
"Girls from New Jersey."
As befits a comedian in his 90's, Allen is reflective. He's well aware of having been blessed with wonderful straight people throughout both his life and career: Steve Rossi, his current wife of 30 years and performing partner, Karon Kate Blackwell, His first wife, the late Frenchy, who he met at the famous Concord hotels in the Catskills. They're all "dere" in Allen's memoirs.
One more, a joke he shared with me at the end of our chat:
"A Jewish boy calls up his mom.  "Ma, I'm getting married."
Mom says, "Oy, mazel tov, mazel tov!"
He says, "And I'm bringin' her home with two of her girlfriends. And after dinner, I want you to tell me which one I'm gonna marry."
So that night he comes home for dinner with the three girls. And after dinner he goes into the kitchen and says "Ma, which one am I gonna marry?"
She says, "The redhead."
He says, "Oh my God, how did you know?
"I hate her."
Allen, on the other hand, at the age of 93, is nothing but love.
*****
What do you think?