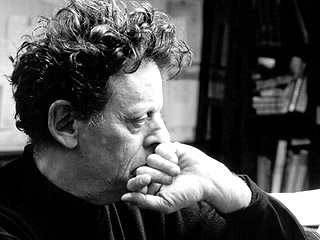 Remixing the work of composer Philip Glass seems like a no-brainer:  His minimal style is widely admired, with everyone from Occupy Wall Street (to whom he gave an impromptu performance late last year) to fans of his score to Meryl Streep's The Hours in love with his work.  His repetitive, hypnotic music has spanned a variety of genres and presentations, from solo piano pieces to operas, all the while remaining simple and evocative.  To celebrate Glass' 75th birthday, rather than his cousin Ira hosting a celebratory episode of This American Life (if only!), Kora Records recruited a number of contemporary dance and pop acts to re-imagine the master's compositions.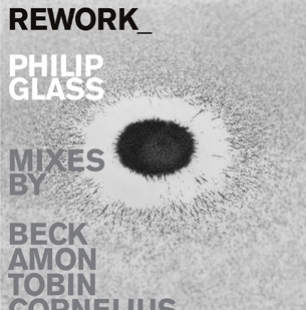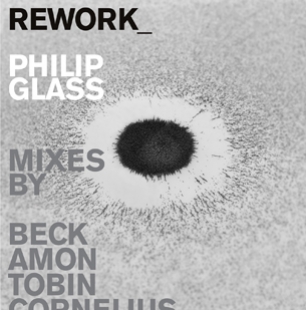 It's a good idea in theory, and starts promisingly enough with an aggressive, energetic take on "12 Parts – Part 1" by My Great Ghost.  Unfortunately, what makes that track work is then repeated ad nauseum over the next 80 minutes.  Track after track takes a key theme from the original Glass composition, breaks it up, stretches it out, adds some drums, and — viola! — instant remix.
There are, of course, exceptions – the legendary Brazilian composer and sound design expert Amon Tobin adds a psychedelic rock feel to Glass' examination of, as he put it, "the European notion of 'Arab-ness'," in "Warda's Whorehouse."  Silver Alert, thank goodness, manages to rock out a little at the end of  "Etolie Polaire: Little Dipper."  And Nosaj Thing, best known for his work with underground hip-hop stalwarts Busdriver, adds some great drum programming to Einstein on the Beach's "Knee 1." Most of the other cuts, though, hew very closely to the "break-stretch-drums" formula, and the album suffers for it.
The biggest name on attached to this project is Beck, who provides a 20-piece mashup with his "NYC: 73-78."  It's an ambitious attempt which ultimately, and unfortunately, drags at parts.  However, Beck's inclusion of lyrics (the only such lyrical instance in the entire album) makes up for all its faults.  And what lyrics they are!  Written by Leonard Cohen, they originally come from a piece called "Puppet Time":
German puppets burnt the Jews
Jewish puppets did not choose
Puppet vultures eat the dead
Puppet corpses they are fed
Puppet winds and puppet waves
Puppet sailors in their graves
Puppet flower, puppet stem
Puppet time dismantles them
It's hard to top L. Cohen in any context, but here, after an hour or so of regrettably predictable dance music, his words hit like a punch to the gut.  It's easy to figure Glass' attraction to this material, as the grandson of Jewish immigrants.  Beck's is a bit harder to figure.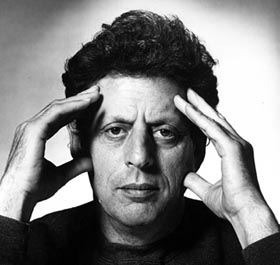 Though he does have some Jewish heritage, the singer has long been publicly identified with Scientology.  However, his expansive sense of identity and empathy — his career has seen him do turns as a folkie, a bluesman, a slacker hero, a Prince-like r&b party starter, a lovesick singer-songwriter, and more — allows him to employ these lyrics as a natural extension of his composition.
There are positives about the project, of course.  Hopefully its mere existence will turn people onto Glass' original works.  And converting his compositions into dance music does make sense; both Glass' Minimalism and dance music in general rely heavily on sonic repetition.  But it is this very similarity that robs the record of some life.  Once the connection between the styles is made once, the next dozen instances seems redundant.  A broader array of styles and approaches might have done more justice to Glass and his work.
— Rating: 5/10 (including an extra point for Leonard Cohen's awesome writing)
— Recommended for fans of: Electronic music, Philip Glass, recreational hallucinogens
What do you think?