This week, a much-anticipated book that chronicles the history of the Food Network and the rise of the celebrity chef phenomenon comes out by former HEEB writer, Allen Salkin. Although some believe Salkin is best known as the longtime New York Times Sunday Styles columnist and the author of the book, Festivus: The Holiday for the Rest of Us (2008), we know him best as the Bar Mitzvah poster boy.
*****
First of all, how did you get involved with HEEB?
A call went out in an early issue of HEEB for interesting bar mitzvah photos. And I had the most interesting bar mitzvah photo. I am in a full John Travolta pose on the dance floor wearing a brown—sorry, a shit brown—crushed velvet Pierre Cardin suit with piss yellow satin lining. It was 1979.
So how did you go from the HEEB bar mitzvah photo contest to writing a book about the Food Network?
Josh [Neuman, former HEEB Editor-in-Chief] was always pushing me as a writer to come up with more (sometimes to an annoying degree). But we did come up with some good stories. And that was part of my evolution to wanting to do longer works, and allowing me as a writer to do more interesting and complicated things than what I was doing for newspapers. Things I had always dreamed about trying.
So why food? And why food television?
I was a New York Times reporter and I got pitched in 2008 to write a story about the South Beach Food and Wine Festival, and as someone who hates winter what interested me the most about it was that it took place in February in Miami.
And like any good Jew you wanted to winter in Florida.
I wanted a good story. I like stories that either take me to a beach or feed me a good meal. So in a way this was the perfect story. And I was amazed when I went down there to see that these celebrity chefs had handlers, and bodyguards, and talent agents. And some of the fans had come out of the hospital on crutches just to catch a glimpse of their favorite chefs. And I said to myself, how the hell did this happen? How did chefs become the center of a culture the same way that musicians and actors were? People that had once been thought to have a job not much better than a janitor were suddenly having young women throwing themselves at them.
And the Food Network made that happen?
Well, that's what I discovered. When I first started working on the book, I thought it was going to be about the life of the food celebrity, but it wasn't until a few months into researching that I realized all roads really led to the network. It really was the engine that took what had been an interesting, nascent food culture in a few urban pockets of America and spread the gospel of the chef culture to every state and town in the country.
So if you were to design a dream Jewish food show, what would it be?
What most people think of as Jewish food is a certain strain of eastern European food, which is not representative of all Jewish food. So it would be what I like the most about all kinds of food: it would take this tradition and it would figure out how to blow my mind. If you watch Babette's Feast, or if you've ever managed to have a meal prepared by Ferran Adria, as I have, you can see the way that interestingly prepared food can truly be an art form that opens up your mind. I don't want a show that's going to show me how to render schmaltz or make the best matzoh ball, I want a show that's going to show me how to bite into a matzoh ball and change the way I see the world.
 *****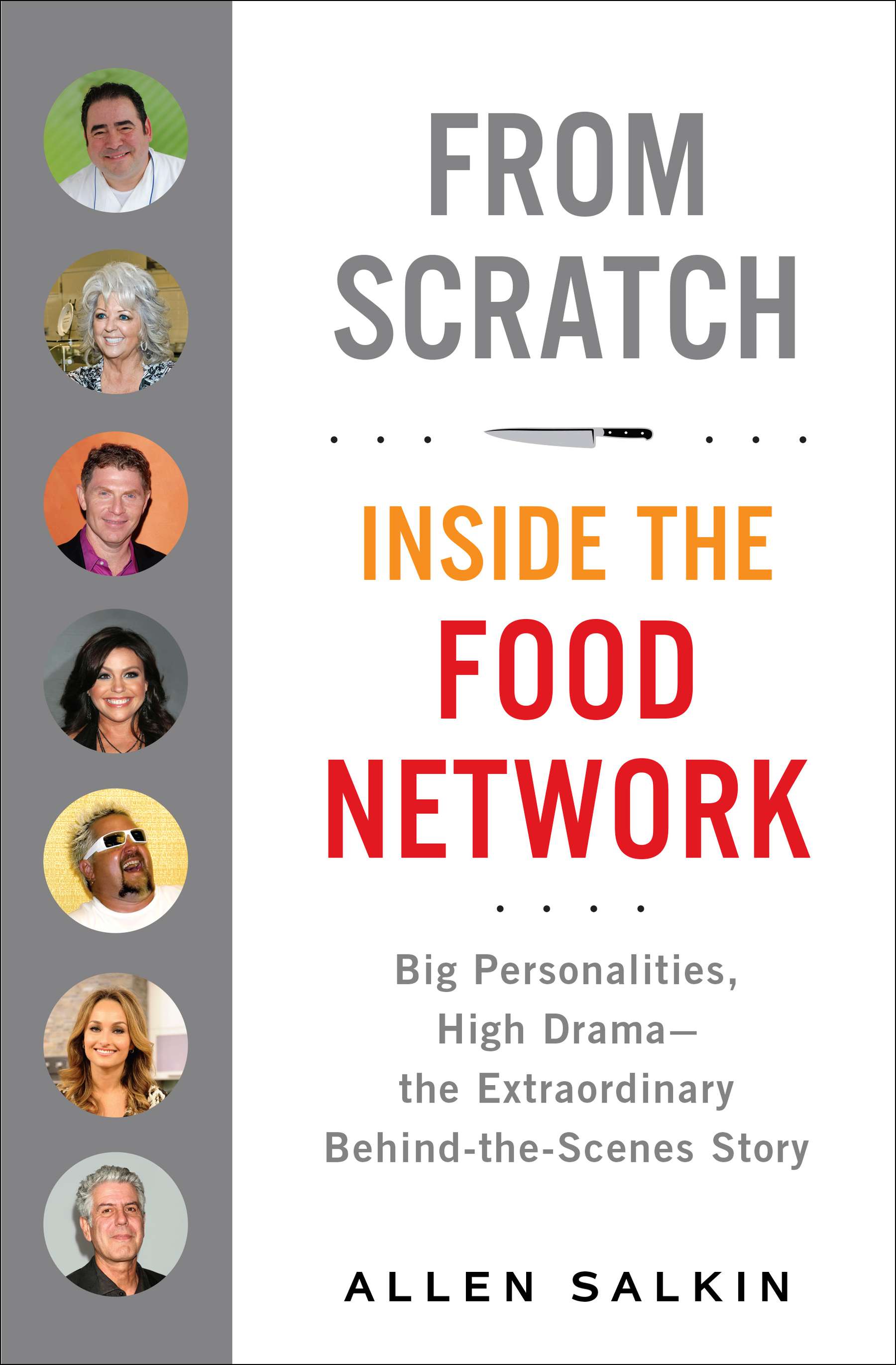 Want to celebrate with Allen? Join the party!
October 7, 2013
7 pm – 8:30 pm
Border Grill Downtown
445 S Figueroa St, Los Angeles, CA 90071
— The evening starts with a panel conversation: Food TV: Where Has It Been and Where Is It Going?
Top Chef Winner Michael Voltaggio, Food Network's Too Hot Tamales (and Top Chef Masters) Susan Feniger and Mary Sue Milliken, former Food Network and Cooking Channel programming executive Bruce Seidel, and executive producer of Emeril Live Karen Katz. Moderated by Allen Salkin, author of From Scratch: Inside the Food Network
— Expected guests include:
Mozza's Nancy Silverton, Kat Odell of Bravo's Eat, Drink, Love, Amateur Gourmet Adam Roberts, Midtown Lunch's Zach Brooks, cookbook authors Carolynn Carreño and Denise Vivaldo, and pastrami scholar Lara Rabinovitch, along with food talent agents from WME and CAA. 
Complimentary appetizers and wines from Oregon's prestigious Soter Vineyards.
What do you think?