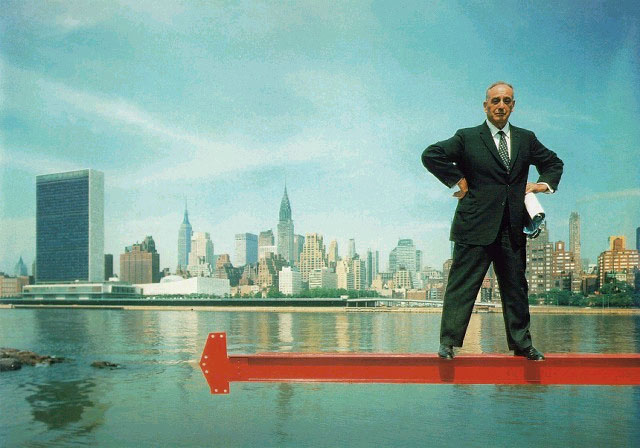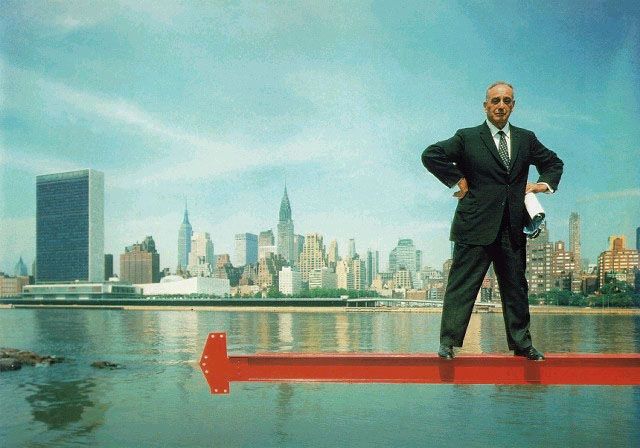 On this day in 1888, Robert Moses – the man who defined New York City's skyline, shoreline, and just about every other sort of line – was born. While his isn't exactly a story of "nice Jewish boy done good" (more like "sonofabitch, marginally-Jewish boy done good, bad, and everything in between") there's no denying that he remains one of the single most important forces in shaping New York City, New York State and by extension, the modern American city at large.
As Gothamist points out, there's not much to be said about Moses that "Robert Caro hasn't [said] already." That being said:
Next time you're stuck  in traffic for an hour going over the Triborough Bridge? Moses' fault.
Next time you miss your flight out of JFK, because getting to the airport is just fucking horrible? Moses' fault.
Next time you wonder why the number of city parks drops significantly once you cross into Harlem? Moses' fault.
And, next time you wonder why, despite all that, New York City might just still be the greatest metropolis the human race has ever constructed?
That's Moses' fault, too.
In any case, here's a video of America's "Master Builder" that Gothamist dug up for Today's celebration of Moses' 124th birthday.
What do you think?