I know Valentine's Day is next week and what follows is about the December holidays you're probably glad are over, but this will only take five minutes and it's for an extremely important cause.
After several generations of more and more Jews marrying out, we've reached the point in North America where over one million families celebrate neither Christmas nor Hanukkah. When 'tis the season they put menorahs on their trees, or tinsel on their menorahs, and ring in Chrismukkah.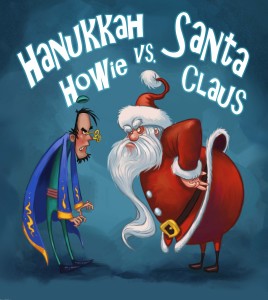 Then comes bedtime. Read me a Chrismukkah book, the little ones ask. But their interfaith parents don't have one. Because there isn't one. Sadly, despite the growing market for Chrismukkah stories, it's still the case that "mixing Hanukkah and Christmas is the third rail of Jewish publishing," according to a Jewish publisher who asked not to be named.
One million families—that's probably two million children without a winter solstice tale to call their own.
Now, what if I told you you could promote cultural understanding, support the arts and get a ten-month head start on Black Friday—all for the low, low price of not fifty dollars, not twenty-five dollars, but a mere fifteen bucks?
Is it really possible, you're probably asking, for such a small sum to accomplish so much?
It's possible today because David Michael Slater (author of Fun and Games and twenty-plus other books) and Andy Catling (illustrator of The Lost Treasure of the Sunken City and thirty-plus other books) have teamed up to give us Hanukkah Howie vs. Santa Claus, the world's first ever Chrismukkah book. It's not only for Chrismukkah households: this funny, fast-paced visual delight about the rival gifters duking it out—spoiler alert—until finally they realize they share the same generous-spirited goals (imagine that!) is for anybody who wishes we could all just agree to disagree about the whole God thing, respect each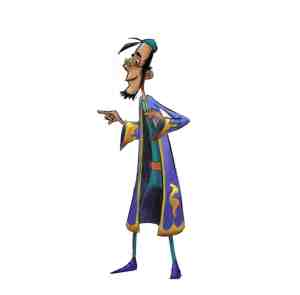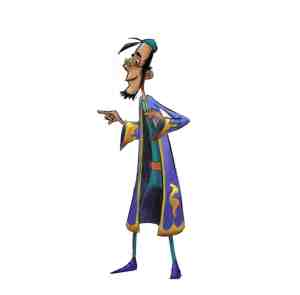 other's choices and get along.
Slater and Catling need our help getting their groundbreaking work to the masses, though. Their publisher, Inkshares, is asking for $13,110 in pre-sales as a promise we'll have its back when it pisses off right-wing traditionalists by putting a Howie-Santa friendship in stores.
But wait, there's more. Act quickly—before Tuesday, February 10th—and Inkshares will match every Hanukkah Howie vs. Santa Claus advance order with five dollars of its own.
Read more about Howie vs. Santa and support world peace here. Or be on the side of hate and war, if that's what you prefer.
What do you think?