People have a lot of concerns when it comes to Facebook and privacy – Concerns that weren't exactly put to rest when the social networking juggernaut announced Facebook Graph Search, their newest way to cross index and display searches from across their vast electronic empire. Want to know which of your friends have cousins who like kayaking naked? Graph Search to the rescue!
I won't bore you with the back and forth over why Graph Search is either great or terrible. It's probably a little bit of both. All I'll say is this – if you're worried about keeping your porcine proclivities a secret, now might be a good time to set your profile to "private".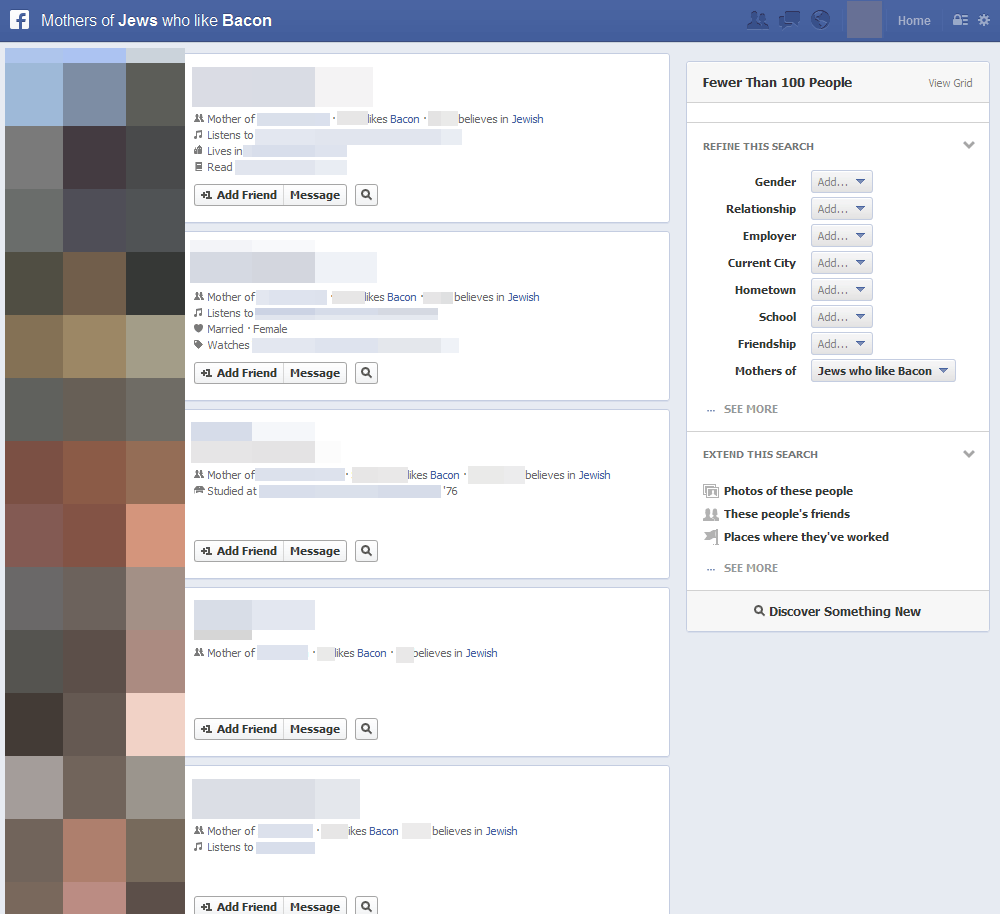 [via Actual Facebook Graph Searches]
What do you think?