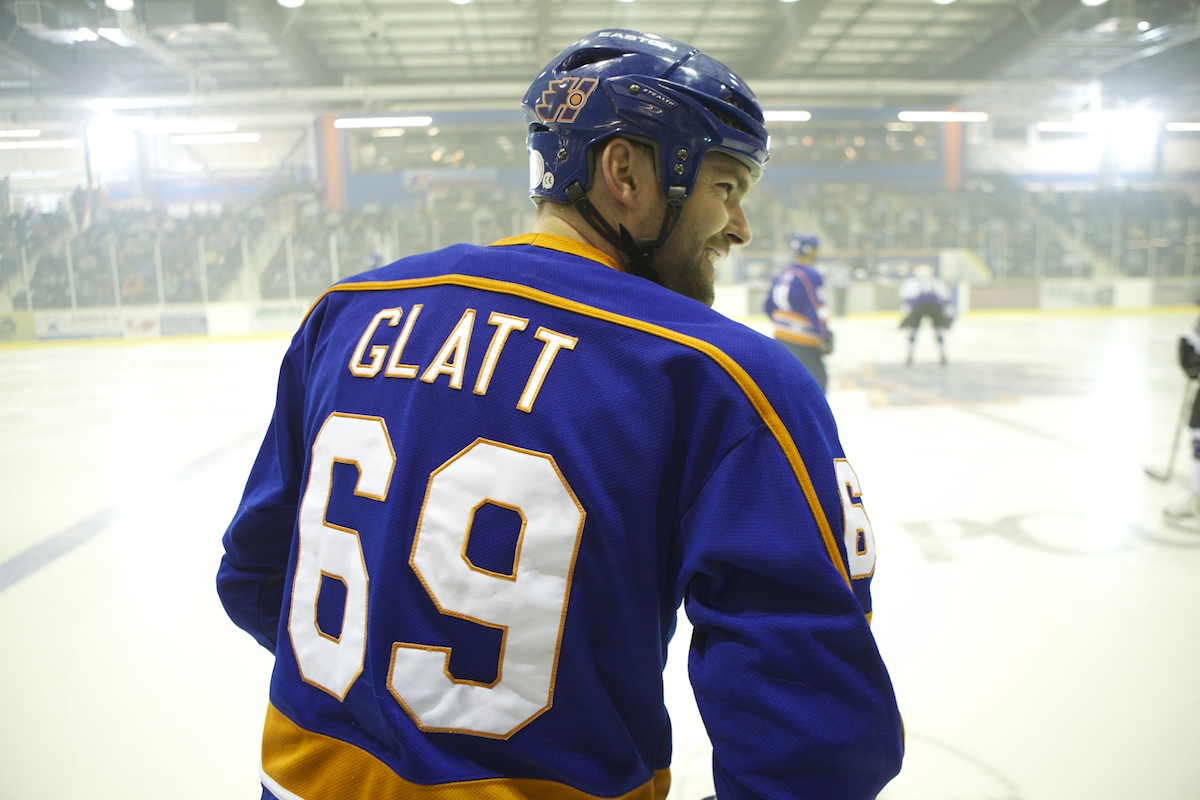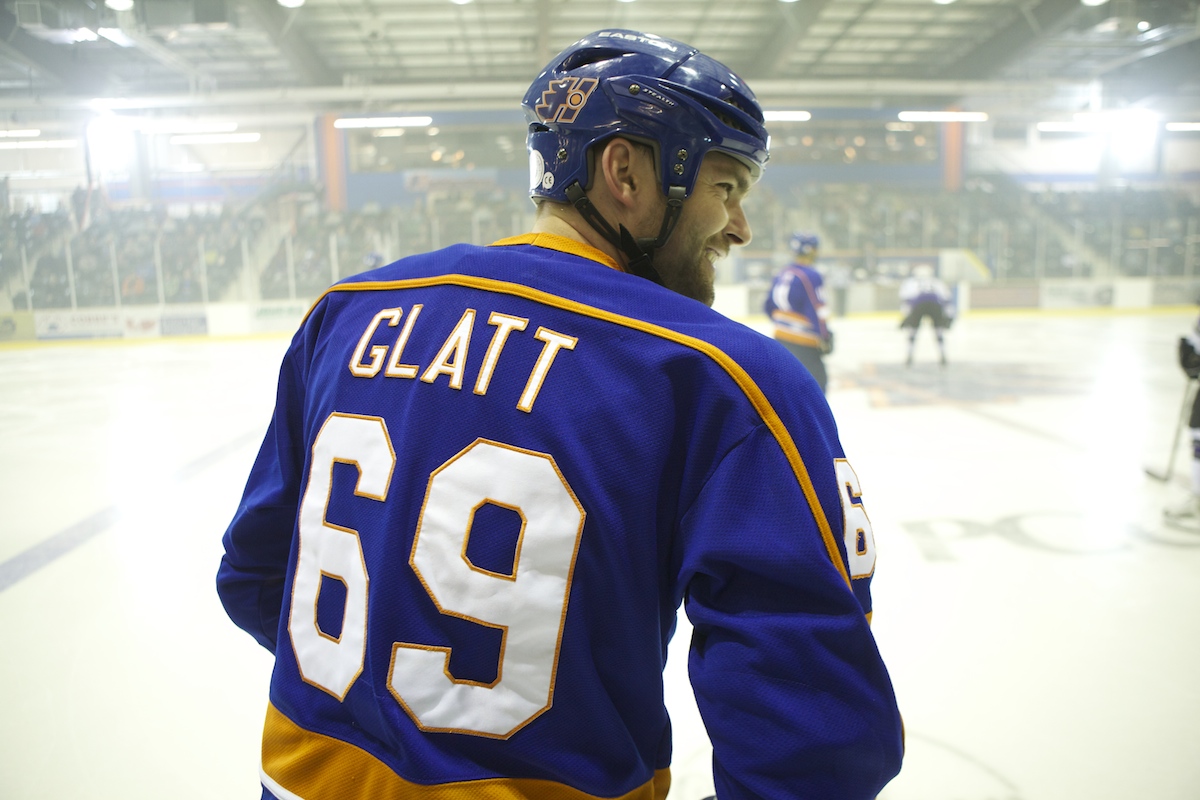 It's something of a rare event when a Canadian film carries enough weight that it is granted something even remotely resembling an actual junket; it's an even bigger event when that junket happens in Vancouver, BC, and the subject being interviewed is Vancouverite Evan Goldberg.
You may not know his name but you have surely seen his work. Best known as Seth Rogen's creative wingman (together, they either penned and/or produced such hits as Superbad, Pineapple Express, 50/50, and The Green Hornet) Goldberg's latest film, Goon, has him playing wingman for another Canadian Jew, actor and co-screenwriter Jay Baruchel.
Loosely based on the book Goon: The True Story of an Unlikely Journey into Minor League Hockey (by Adam Frattasio and Doug Smith), director Michael Dowse's (Fubar) film follows a sweetly simple and underachieving Jew named Doug Glatt (Seann William Scott), whose hockey-mad best friend Pat (Jay Baruchel) encourages him to parlay his skills as a club bouncer into the hockey arena as a "goon." Much to the chagrin of his professionally accomplished family (including everyone's favorite Jewish Canadian go-to Dad, Eugene Levy), Doug tries to score both on the ice, against a rival goon played by Liev Schreiber, and off of it, with hockey groupie Alison Pill.
I had a chance to chat with Goldberg about Jews, hockey and bar mitzvah studies with his childhood friend Seth Rogen.
Let's talk Jews on ice. Your movie, Goon, was adapted from a book. Somewhere along the way your protagonist, Doug Glatt, was reborn a Jew. What was the reason for that?
There are a lot of reasons; mostly because Jay's (Baruchel) father, who passed away a while back, was a big hockey player and a Jew. It's an homage to Jay's dad. Jay is Jewish and loves hockey; he's absolutely the biggest hockey nut on the planet.
The actual reason I took this movie on has roots in 'Jewish' stuff: my mother was like, 'I'm not taking my little Jewish boy to hockey practice at 6:00 in the morning to go get smashed around against the boards.' And so I played baseball.
No crying in baseball!
Literally, she was like, 'I'm not waking up that early and I'm not letting you get clubbed over the head by all these other boys.' So, because of that, I blame my over-protective Jewish mother for me not playing hockey.
In my last year at McGill University I said, 'You know what? I'm gonna learn how to ice skate. This is fucking silly.' I used to baby-step!
So you were there, pushing a chair on the ice?
For real! I always found all the Jewish kids were—this is not a blanket statement, just my friends maybe—the bigger Jews were goalies, or not hockey players. Over time, maybe, they got into it. Anyways they taught me how to ice skate.
Then this story came up, and considering the hockey I never got to play but really wish I had, and considering I've never done anything like this in my entire life, I thought, 'I think I should do this but I can't do it alone because I know fuck all about hockey.' So I called Jay – he had just finished his first script and we're old friends.
Is there a history of Jews playing hockey? It's just not something I put together in my brain.
It's a real shame that Jay Baruchel isn't here! He could rattle off answers.
Typically Jewish male representation doesn't really offer much of the burly, sporty guy as it is. We're nerds, bookish, or victims.
I have a different experience. Me and my friend Seth Rogen, my buddy Sammy Fogell (on whom the character of McLovin in Superbad is based) and most of the guys I went to high school with are my size. Most Jewish dudes are, oh, nebbishy. But every now and then there are freakishly bigger ones.
Me and my friends – we went to Point Grey Secondary School (in Vancouver, BC) and we never felt the 'tiny, picked-on Jew' thing. Every time someone picked on us we just beat the shit out of them, and that was kinda the end of that. We were never the 'picked on Jews,' we were the 'don't you dare pick on us Jews.' So this was never a hard thing to channel.
Tell me about growing up in Vancouver. It's not a particularly Jewish town.
I went to school in Point Grey and I was raised in the Marpole district, so for me it's very, very, very different. I was one of four white kids and the rest were from China and Japan and such. For me it wasn't like, 'these kids are celebrating Christmas and I'm a Jew.' It was more like, 'What's a Jew?'
My mom would come every year [to school] and make latkes and play dreidel and try to teach them who I was. And literally all they got out of it was, 'You eat awesome pancakes and gamble!'
I would go to Hebrew school a few days of the week—it was beside Talmud Torah, the Hebrew day school. I'd go to six hours of after-school Hebrew, and Seth went to the Hebrew day school. That's how we met each other; he'd come out as I arrived. It was very brief, quick interactions. That's how we got to know each other.
I read that you guys did your bar mitzvah training together.
That's how we met, essentially. Rogen and Sammy Fogell, their mothers were friends. And Fogell was my best friend, and knew Seth. We all got thrown into bar mitzvah class together.
We joined in for the classes on Sunday mornings – they had fucking great bagels and chocolate milk. That was the draw, to pull us all in. We all became buddies and soon after, started writing Superbad.
What was the theme of your bar mitzvah?
(Closes his eyes, lowers his head.) This is embarrassing. It was 'music,' because the cantor had retired a month before, and my mother bought the supplies from his party.
That is Jewish, upon Jewish, upon Jewish. So the theme was, 'music'…?
Yes. Purely because my mom got a discount on the music supplies. I tried to play guitar and wasn't good… I mean, I do like music. So I guess it wasn't too far off.
Goon opens in select cities March 30th and is available VOD. For more information, visit the film's official site.
What do you think?