A recent controversial fashion shoot for the easyJet in-flight magazine had models posing at Berlin's Holocaust Memorial to the Murdered Jews of Europe. The publisher tried to defend the images, saying they were aimed to "raise awareness" and "encourage passengers to visit for themselves." Seriously?
The question is, why do people expect magazine photos to be tasteful, anyway?
There was the Chinese magazine that was shut down for featuring bikini-clad models decorated with fake blood standing among the rubble of the 2008 Sichuan Earthquake. Those pictures were printed during a 3-day period of mourning after the quake. Too soon, friends, too soon.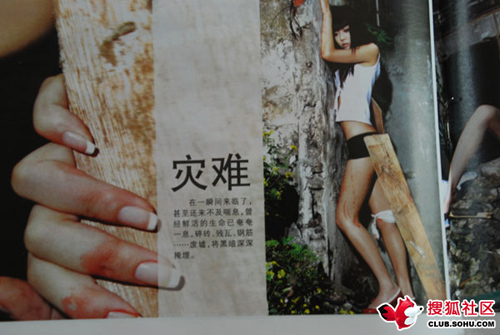 And don't forget Vogue India's August 2008 issue. They photographed regular poor ol' Indians wearing their traditional garb but decorated with one stellarly expensive item. In one case, an old woman missing her front teeth holds a baby wearing a $100 Fendi bib. In another photo, a barefoot older man, also missing his top teeth, holds a $200 Burberry umbrella. The captions name the brand and cost of the clothing item, but only label the models as "man" or "lady."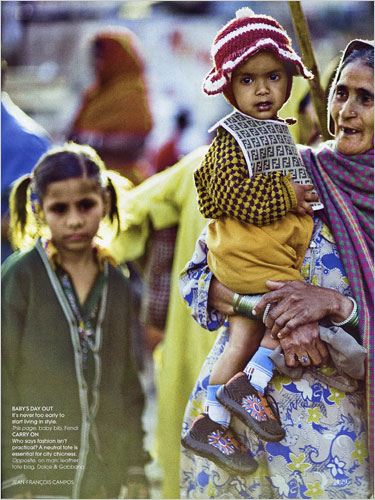 Fashion shoots constantly push the envelope. It's their job to apply sex and glamour to everything to sell those clothes and their brand. Still, I suggest they just leave the envelope right where it is when it comes to issues like genocide, natural disasters and poverty.
What do you think?