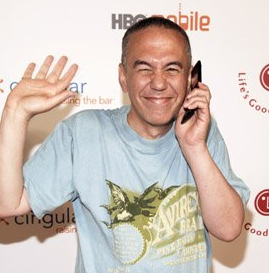 The screechy, nasal-voiced Jewish gremlin has somehow found the time — even with his recent voice-over work for a shoehorn company — to join the democratic orgy of opinions otherwise known as Twitter. Though it seems unlikely the 55-year-old comedian can actually work the technology, Twitter has verified the account. So is Gottfried really punching the keys on that Commodore 64 he purchased back in '89?
"Yes, it's him," his wife, Dara, confirmed for Heeb. "I taught him how to do it. He does it all by himself now."
Thanks, Dara. Your husband will surely now provide the world with an ongoing stream of valuable insights, such as the one below.
Until the notoriously cheap Gottfried figures out how to charge us his daily bits of wits and wisdom, you can join his already 3,455+ followers for free at Twitter.com/RealGilbert.
What do you think?