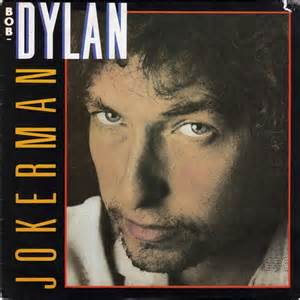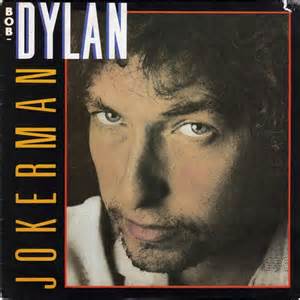 For a guy who revolutionized modern music with his labyrinthine poetics, Bob Dylan sure doesn't shy away from cornball one liners these days. The folks over at Dylan fan-site Expecting Rain have put together a running list of Mr. Zimmerman's best(ish) stage quips on their "Jokerman" forum.  Most of the entries are from the late 90's and beyond, which is evidently the time Dylan transitioned from "folk prophet" to cringeworthy Henny Youngman wannabe:
I don't know if you have heard this funny thing bob said or not but when I saw bob, I think was in was 95 in san diego, he introduced the drummer with a big afro and said something like, "Some people say he looks like Ice T", then after a pause he said, "I don't"
Eeeeeeeeeeeh? 
Maybe he was just having an off night. Let's try a show from '99:
He apologized, saying that "I almost didn't make it tonight. …….. had a flat tire. ……………………………………. there was a fork in the road……."
Eeeeeeeeeeeh?
Okay, let's give him one more shot:
Morgantown Nov 15, 2001: "On the drums, the meanest drummer in the world. When we played in the Middle East, he killed the Dead Sea. David Kemper!"
Oof.
Tell ya what, Bobby. Stick to selling panties and cars and leave the comedy to the professionals.
[via Laughing Squid]
What do you think?