As we slouch toward Yom Kippur, we look back at the best of the best: Our top ten favorite internet videos of the past year. And, in the spirit of the holiday we ask your forgiveness for making you watch these, once again.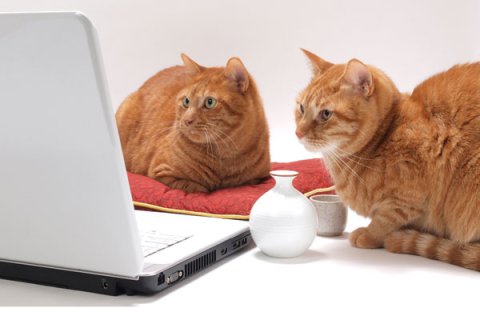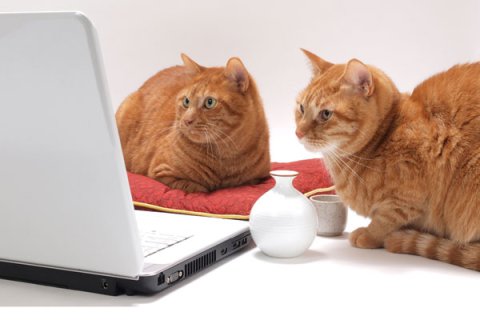 (Spoiler Alert: None of the following videos actually contain cats.)
#1 "Eugene Hitler"
"Hitler . . . Hitler . . . what have you gone and done?" Written by Brandon Bassham from the team Bobby Chicago, and featuring a litany of awesome sketch actors (including Heeb favorite and
Broad City star Ilana Glazer), this sketch will make you feel like your dating problems aren't so bad.
#2 "Teddy Has An Operation"
We never discover the name of the surgeon operating on Teddy, but perhaps it's a nice Goldstein or Finkelstein? Either way, this video is pure magic.
#3 "If Disney Cartoons Were Historically Accurate"
From Heebstress Rachel Bloom, this video depicts a more realistic version of historical events than those scammers at Disney would have you believe.
#4 "Ayn Rand Private Access Show"
She was awesome in Jill Soloway's new film Afternoon Delight, but Michaela Watkin's work here (alongside twitter rockstar Rob Delaney) is just as hilarious.
#5 Bubala Please: Make Your Own Haggadah
In this Passover episode of one of Heeb's favorite series, Luis and Jaquann are joined by Iris Bahr to teach you how to get ready for the holiday.
#6 "HBO Should Show Dongs"
FINALLY these women are saying what all other women are thinking! (Well, the women watching HBO.) Thanks again, College Humor !
#7 "Free Lunch"
Easily one of our favorite internet-people of the past year, (occasional Heeb contributor) David Manheim, and his "The Last Jewish Waiter" series gave us a pastrami slinging anti-hero who more-than deserves his own primetime network talk show.

#8 "Scars"
Written by Heeb contributor Danny Jolles (and featuring Rachel Bloom), another great sketch from Chess Club Comedy. Hopefully, this video leaves you scarred for life . . . with amusement!
#9 God Made a Factory Farmer"
Remember that Superbowl ad with the swelling music and images of amber waves of grain? This biting commercial parody and Funny or Die Exclusive does, but they're not swallowing it's corn-syrupy-sweet propaganda. (Fun Side Note: Thanks to Michael Pollan for retweeting our coverage of this back in February . . . err, Sh'vat.)
#10 "Plants and Disco – Philodendron"
As enchanting as it is bizarre, we round out the list with this video from Mitch Magee; the third video in his vintage series written for Above Average. Go ahead, and try to NOT be inspired by this funky beat.
[Top image via newsfeed.time.com]
What do you think?