The maxim that there "no second acts in politics" may be put to the test next election, as former Brooklyn congressman Anthony Weiner slowly builds toward a possible run at New York's soon-to-be up for grabs mayoral slot. But first, let's take a stroll down memory lane, shall we?
In 1998, the gawky, fiercely progressive Anthony Weiner was elected to the U.S. House of Representatives to fill the seat vacated by not-yet-senator Chuck Schumer. During his time in office, he made a name for himself as the fiery champion of a liberal agenda, and by 2010 was being spoken about as a potential future occupant of New York's Gracie Mansion. Here's Representative Weiner in action:
Awesome, right?
Then, in 2011, pictures of Anthony's Weiner began popping up on twitter. After first claiming he'd been hacked, Weiner ultimately admitted he'd been engaged in a number of… er… unseemly online relationships, and had, in fact, taken and sent the picture himself. The scandal, coupled with his schoolyard-fodder surname, made him a national punchline. Mere weeks after the incriminating pictures appeared online, Representative Weiner stepped down from his House seat in disgrace, and largely hasn't been heard from since (save for the occasional mustachioed sighting).
Fast forward to today.
In their first major interview since the scandal, Anthony Weiner and his wife Huma Abedin (herself no stranger to politics slimier machinations) spoke to the Jonathan Van Meter of the New York Times Magazine about their relationship, their lives together, and where the political power couple (scandal or not, that's what they are) goes from here. When it comes to his political future, Van Meter says Weiner addressed the elephant in the room immediately:
At breakfast, Weiner quickly put all the speculation to rest: he is eyeing the mayor's race. He told me that his political committee spent more than $100,000 on polling and research by Obama's longtime pollster, David Binder (a detail that would be made public — and prompt a flurry of news reports — in mid-March when a spending report was filed with the city's Campaign Finance Board). The focus of the poll, Binder says, was the question "Are voters willing to give him a second chance or not, regardless of what race or what contest?" And the answer? "There was this sense of 'Yeah, he made a mistake. Let's give him a second chance. But there are conditions on that, and there are a couple of things we're going to want to know: What have you been doing since this incident occurred? Did you learn anything from this mistake? How did you deal with it?' They want to know that they've put it behind them."

By agreeing to be interviewed, Weiner and Abedin would seem to be trying to give voters what they want — and gauge public reaction.
So, does he have a shot? Well, given the lousy state of New York politics today, the short answer is…yeah, he just might. After all, if Bill Clinton can bounce back from impeachment over a hummer in the oval office, certainly Weiner has at least a chance at redemption from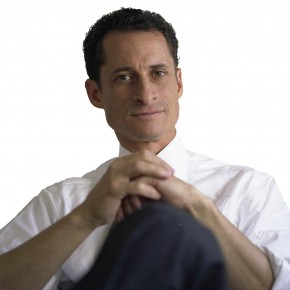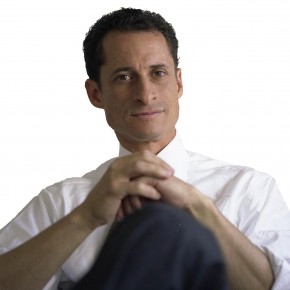 his past as an illicit crotch-bulge model.  Remember – were he to run, he would enter a field in which one (former) candidate is under investigation by the FBI for attempting to buy his way into the Mayor's seat – not as punchline-ready as Weiner's scandal, sure, but certainly a more serious offense.
If anything, Weiner's indiscretions may actually serve to amplify the particularly New Yorkish qualities for which he's been so popular in the past; Weiner is a particular breed of New York Jew: scrappy, outspoken, and more than a little bit of a jerk. New York voters – like the girl you could never get to date you in college – love that type of Jerk, even if they won't admit it. Why? Because New York voters don't just elect politicians, they elect avatars – embodiments of the city they represent. (Do you think El Bloombito's twitter feed would be as popular as it is, if not for some city-wide sense of shared "Ohhh, I get it"-ness?) Compared to the relatively uninteresting field of other mayoral candidates, Weiner screams "New York!", while his possible opponents merely whisper it.
Which isn't to say he's a shoe in. Not by a long shot. He still took pictures of his junk and blasted them around the internet. His name is still Weiner. He has, to say the least, an uphill climb. But… sex scandals aren't what they once were, and New York is a city that loves to see the mighty fall, only to claw their way back up to the top. A New York Times Magazine interview is a start, but Anthony – An interview in Heeb Magazine? You'd be a shoe-in. Just tweet at us if you're interested.
What do you think?