So, Berlin Jewish Film Festival. First off: it's grand to know you exist. Berlin is so hip it's not even cool anymore and it's not 1943, but still, you never know. I hear good things, too.
Your line-up seems to be that of any given Jewish film festival:
– A Holocaust doc
– Something from Israel
– A whimsical indie comedy
– Repeat.
You're showing "Big Bad Wolves" this year, though, so that's something.
I've heard you're pretty well known for your ballsy ad campaigns. Two years ago it was "Mehr Juden ins Kino" ("More Jews at the movies") in yellow font on black background. Pretty sweet. Last year's slogan was "We come in peace" in English and in Hebrew, which is alright too.
This year your headline film will be "Fading Gigolo", which stars Woody Allen as a pimp. With that in mind, and given the recent "he said/she said" firestorm regarding his alleged abuse of his step-daughter, I have to ask – Do you really think this is the best picture for your ad campaign?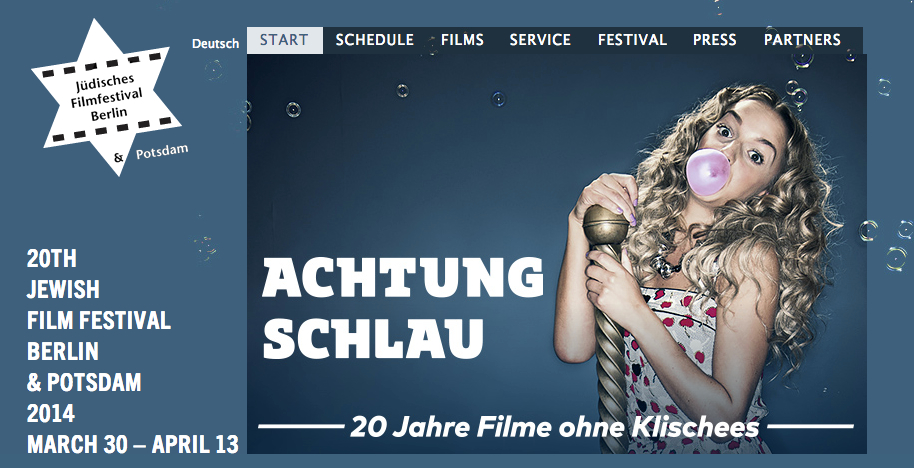 Oh c'mon! 
A teenage girl chewing gum and holding a giant golden…sceptre? Why are you doing this to us? Next year maybe just go with a rabbi on a bike instead.
What do you think?