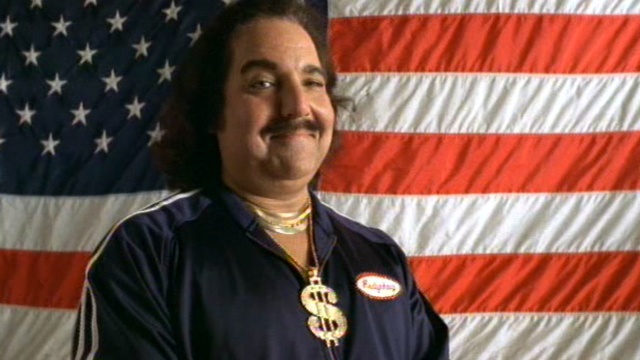 It sounds like the beginning of a joke: "A Jewish Porn Star walks into a church". But, that's exactly what happened when Ron Jeremy joined Paster Craig Gross at the pulpit this past week. As reported by ABC 13 WZZM, Jeremy (born: Ron Hyatt) was invited by Pastor Gross to share his thoughts on God during the Pastor's sunday Sermon at his church in Hudsonville, Michigan. Gross, the founder of XXXChurch.com, a Christian pornography-addiction organization, explained that having Jeremy speak at church makes sense, saying "That one guy is driving by because his lifelong dream is to meet a porn star… Well, right now that guy is listening to church songs and hearing a message about Jesus."
Jeremy, for his part, refrained from tales of his notorious kosher salami, and instead waxed philosophical on whether porn stars can, and do, believe in God.
"A lot of porn stars believe in God. The majority do. I don't think it's a problem having my kind of lifestyle as long as you're honest. I want people to know that you can still be an adult film actor and believe in God. We don't just play 'hide the bacon' and then go home and believe in atheism"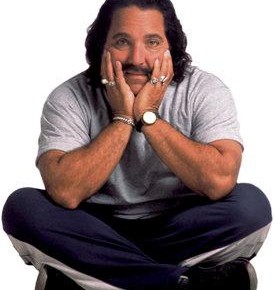 This is not the first time Jeremy and Gross have collaborated. Jeremy has in the past starred in a short anti-pornography video for Gross's organization. But, lest you think Ron has turned his back on his days of laying pipe, he explains in the ad that "the internet is a lousy babysitter. Because porno is just a typo away." Not an entirely unreasonable assertion from a guy who, before he realized he could get paid to have sex on camera, earned a master's degree in special education. And while his name will forever be synonymous with porn at its most hirsute, Jeremy has long been retired from the adult industry after starring in thousands of titles. These days Ron tours the country performing stand-up comedy, makes cameo appearances in films, and, apparently, goes to church.
There is, however, no word yet as to whether Jeremy plans to make an appearance in Synagogue anytime soon.
What do you think?