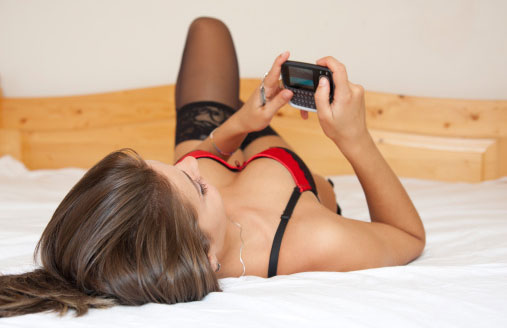 Elite Daily is a webzine focusing on the pressing issues facing Generation Y. Accordingly, they recently introduced a column titled "Generation whY?!" which addresses the stupid things Gen-Y tends to do. The premiere installment is written by Tyler Gildin (a runner-up of The Jewish Week's Funniest Jewish Comedian Competition) and deals with the epidemic of women sending naked photos as text messages. Tyler's message is clear: Women should never under any circumstances send a naked picture of themselves to any man.
"Well," I thought. "Now I'll never get to find out why this sexting thing is all the rage."
Is Gildin correct when he says it's not worth the risk? He posits that if you send naked pictures to a man he will almost definitely lose respect for you. Men, Gildin explains, are not to be trusted with this kind of content, because while they might not post it online, they will definitely pass it around to their friends. Even if you trust them now, one day that guy will feel scorned and be unable to stop themselves from blasting your beautiful breasts to all their buds. Bottom line? Men cannot be trusted with the naked pictures you send them. As Gildin is a man, clearly he must know how men think. (And hey, as someone who, through this very magazine, has experienced the possibility of strange men masturbating to my pictures, I can attest that once a picture is posted it may end up in unexpected places.)
Bummer.
Do bikini shots even count as sexts? I'm so new to all this.
Then it came to me – the obvious solution: WOMEN SHOULD ONLY SEND NAKED PICTURES OF THEMSELVES TO OTHER WOMEN.
If men are the problem here, then clearly women shouldn't send them their pictures, BUT that doesn't mean women have to stop sending nudie pics altogether! Think about it: Of all the horrible leaked-naked-picture-stories you've read about – whether they involve suburban teens or celebrities – have you read anything about any of those pictures having been leaked by a lesbian? Look, I'm not saying it's never happened, or that it would never happen, but at least according to Gildin's thesis, it doesn't seem to be much of a problem. (That said, I wouldn't recommend it if you are a lesbian in politics. Politics assures that any of your previous digital romps will absolutely go public. Probably at the worst possible time.)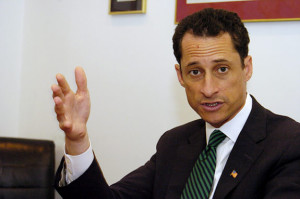 Fun Fact: If you search "Sexting Jewish" you get a picture of this guy.
Now, you might ask, "Ah, but doesn't Gilden also say that a naked picture will make someone lose respect for you?"  Fair point. So, I asked myself, "If a dude I was dating sent me an unprompted dick pic, would I still respect him?" The clear answer? No. But then again, I don't ever want to see a dick pic – any dick pic – regardless of my relationship status. 99.5% of dicks are simply not attractive, and 100% of dicks are not attractive when removed from the context of the dude to which they are attached. This is not necessarily true for vaginas, and it is most absolutely, definitely, so obviously not true for boobs. The fact that I may lose respect for a guy who sends me a picture of his junk has nothing to do with him being slutty, and has everything to do with him not realizing how unappealing that is. But a woman, on the other hand? If a girl I was dating sent me a high-def picture of her cleavage, I would be delighted – especially is it was tastefully framed and used a fun filter.
So there it is. Ladies, do not trust men to handle your oh-so-delightfully naughty selfies, but do feel free to send your sexy snapshots, perky pictures, and naked negatives to other women. Straight women, I'm sorry if this doesn't sound like much fun to you, but lesbians and bi-sexuals, I think we have a big WIN on our hands. And on our cell phones.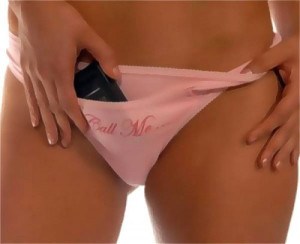 What do you think?