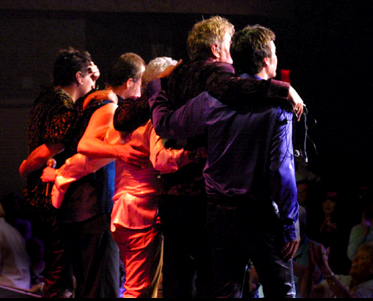 In perhaps one of the sadder examples of how the cultural boycott against Israel is having success, the Jewish state has been reduced to bragging that the '80s shlock band Air Supply is coming to visit.
YNET reports,
Veteran Australian soft rock duo Air Supply will arrive in Israel in September for a series of concerts, following the success of its previous visit to the Holy Land three years ago.
But is Air Supply the best that Israel can draw these days?
Sure, many famous musicians played there recently, and the band Napam Death said fuck 'em back in June, but even the iconic Jello Biafra reluctantly buckled to BDS just prior to his July-scheduled gig.
Maybe I'm overreacting, maybe nothing has changed, but when Israel (or anyone, really) is bragging about Air Supply, it's hard not to be concerned.
The band, consisting of Graham Russell as guitarist and singer-songwriter and Russell Hitchcock as lead vocalist, began its career in 1975 and is still recording and performing across the world to this very day.
Wow. To this very day, huh?
What do you think?