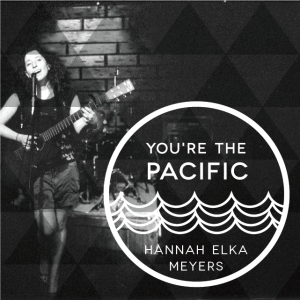 Hannah Elka Meyers has that classic Eastern-European-turned-NY-Jew look going for her. A pretty face that any Yeshiva dropout would eat bacon for. Her music, however, is a bit confusing. Is it supposed to be a joke? And if so, where are the punchlines?
Take for instance her video "Flatbush is the Best." She discusses all the positives of Flatbush–plants, diversity, two-story houses–but the video kinda makes it look like a shithole. So much so that I'm going to need better reasons than the ones she gives. Maybe show a flower or a beautiful child. Something. The lyrics are incredibly inoffensive to the point where I feel offended. Maybe it's just me, but if I loved something enough, I'd be swearing about it with enthusiasm, not singing like I'm some disinterested bystander who got paid in Dunkin' Donuts coffee to stand outside on a cold winter's day for a music video. The video reminds me of every NCSY/USY promotional video ever written. But instead of waxing about Judaism, Hannah's waxing about Flatbush. That being said, she's not the only Jew who loves Flatbush.
Hannah's song 'I Know I Know I Know' is the funniest song in her repertoire (assuming all her songs are meant to be chuckle-worthy). The premise is that all non-Jews are best taken advantage of as 'practice dating'. Hannah has to grapple with Judaism's strict and obsessive laws regarding interfaith marriages. But this doesn't really make sense, even with all the presumed Jewish guilt. Hannah could marry a shaygetz and still raise Jewish kids. She should probably mention that to her mother. She's got it a lot easier than Jewish men. At least this song is a bit dirtier, so I am therefore paradoxically less offended.
If you liked what you heard, you can see Hannah perform at her CD release party at Fontana's this Thursday night, May 24th, from 8-11pm. Cover is only $5. You can find more info on the Facebook event page.
What do you think?