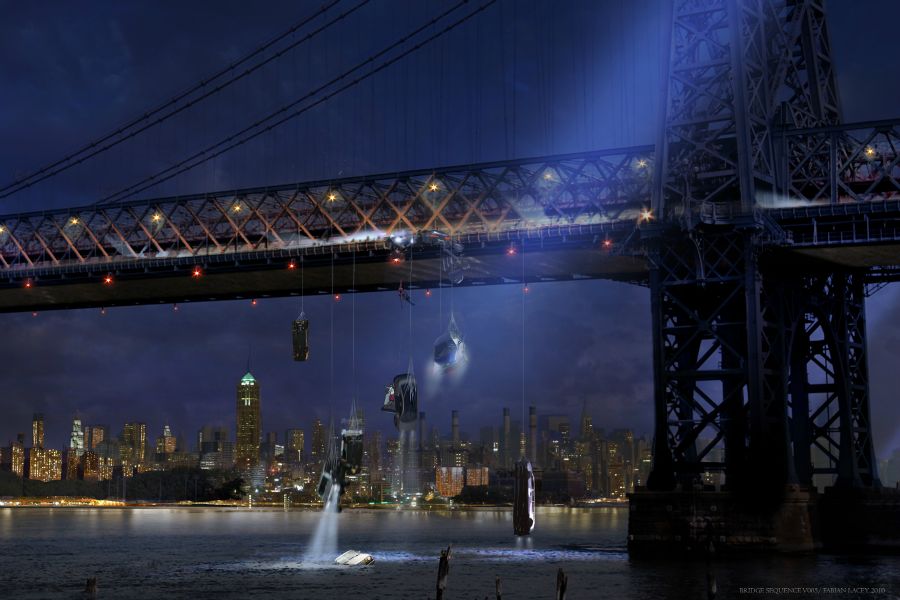 Two members of Congregation Sha'ar Zahav in San Fransisco, Eve Meyer and Jenni Olson will be presenting a special event entitled A Yizkor for the Fallen on Tuesday, August 7, which marks the 75th anniversary of the first suicide from the Golden Gate Bridge. There have been a staggering 1,557 since. Meyer, San Francisco Suicide Prevention Executive Director, and Olsen, a filmmaker, will read the names of those who have taken their own lives, a list which John Bateson has recently compiled for his book The Final Leap.
If this seems like kind of a downer, that's because it's a suicide funeral…
But the event raises some interesting questions for us Jews (and for us Americans in general.) Firstly, regular mourning rights are not necessarily observed for suicide victims in the Jewish tradition, except under special circumstances. For example, if there is a possibility that the person repented at the last second, but then fell off the bridge anyway…
This strikes me, a secular Jew, as pretty fucking harsh. So it's interesting to see people going out of their way for this unfortunate group.
Secondly–and this is an issue the event confronts head on–how after 1,500+ deaths (and counting) have we not as a nation been able to come up with a way to at least make it more difficult to throw yourself off this bridge? The Golden Gate Bridge is one of the world's biggest suicide attractions, but somehow we still haven't managed to pony up the money to build a net… As described to Mark Pedro of the Marin Independent Journal "The net would be made from stainless steel cable and would collapse slightly if someone jumped in, making it difficult to get out." (This technology, as I imagine it, was featured in The Amazing Spiderman, pictured above.) Let's get this net up before someone else gets killed, okay?
A Yizkor for the Fallen — Tuesday August 7, 2012 at 7pm at Congregation Sha'ar Zahav (290 Dolores St. at 16th St.) San Francisco, CA. This service is free and open to the public.
What do you think?