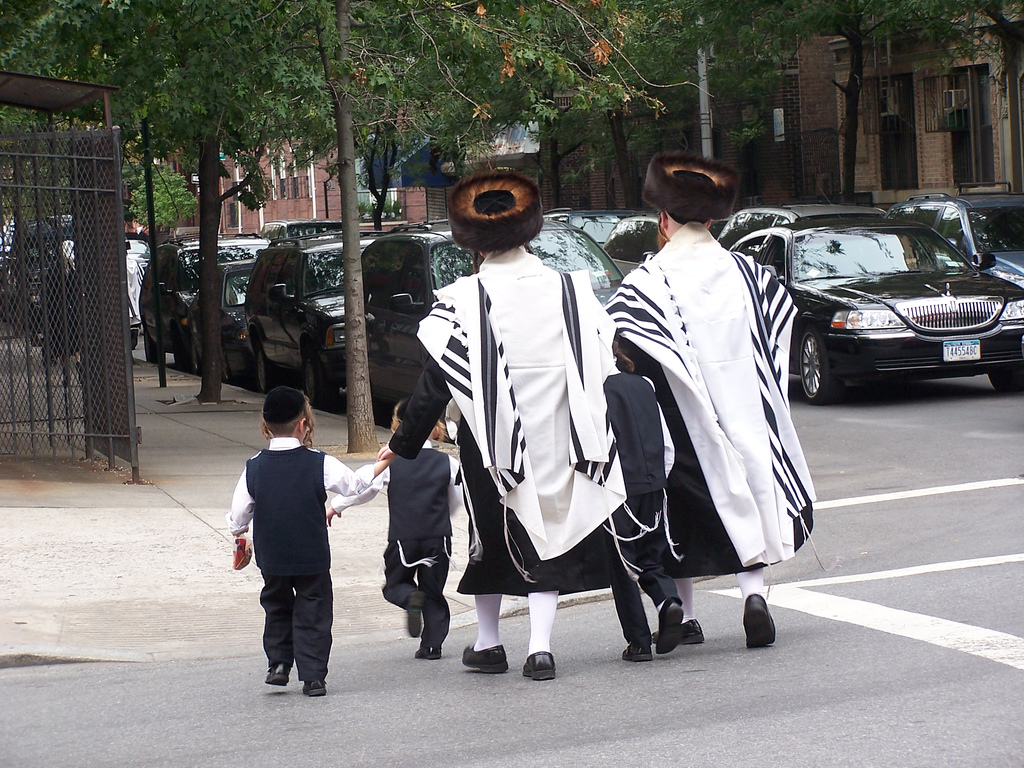 The UJA-Federation of New York recently released a report of their $1.7m study of New York's Jewish community, aptly titled "Jewish Community Study of New York: 2011 Comprehensive Report." Hold onto your kippah. The results may shock you.
When it comes to the findings of the report, I've got some good news and some bad news. First, the good. This last decade the Jewish population of New York has been on the rise again after a several decade decline. We're still not where I'd like to see us (according to the report, "By 1920 or so, the Jewish population expanded [to] fully 29% of the city's population,") but we have gained about 100,000 tribesman, which is nothing to sneeze at.
And now, the less than good. This population growth is mostly because of an explosion of Haredim due to a birthrate three times as high as any other type of Jew.
The report explains the "implications:"
In particular, three features of the two fervently Orthodox groups — Yeshivish and Hasidic, often collectively known as the Haredim — have significant implications for the future of New York Jewry.

First, the high birthrate of Haredi Jews (at least three times that associated with non-Orthodox Jewish New Yorkers) suggests that this population is likely to grow even larger in the future. Second, the Haredim are known to be self-segregated and relatively disconnected from the rest of the Jewish community. Third, relatively high poverty combined with large and growing families suggests that their economic stress is likely to increase in the future.
A New York populated by poor, conservative Jews who actually believe in God? It's like some terrible dystopian future I'd never imagined. What kind of New York will this be?
From now on when I hear a crazy writing on the internet or protesting at the Davos World Economic Forum harangue against "New York Jews" I'm just not sure how I'll feel. Yes, I suppose I'll still get that warm flush of pride like I always do because I'll still know he's  referring to wealthy, liberal, elitist, greedy, media-controlling Jews. But, part of me will want to sit him down and explain: "Dear sir, how are we supposed to control the media on the approximately $65,000 median household income this report claims we New York Jews now make?"
Most importantly, how are we supposed to fund $1.7m studies of ourselves if this trend continues?
What do you think?