Last Monday the Phaidon Store in Soho hosted an event by Artis, a nonprofit promoting Israeli art. On one side of the room was a compilation of video art pieces–footage of a naked lady lying in a pool of melons, for example. You know, art. On the other side was an interactive exhibit called Legends of Heartbreak and Epiphany in Tel Aviv by Gabriela Vainsencher, an Artis regular.
Legends… is interactive in two parts. Firstly, the artist collected various travelers' stories of their most memorable day in Tel Aviv on her blog. Then she mapped where the stories took place as though they were spots on the ubiquitous Tel Aviv tourist maps, retelling the stories on the back. Secondly, at the event, she asked you, the guest/participant, to add your own story which she would then map for your, personalizing the piece forever. She calls the creation a "psycho-emotional map."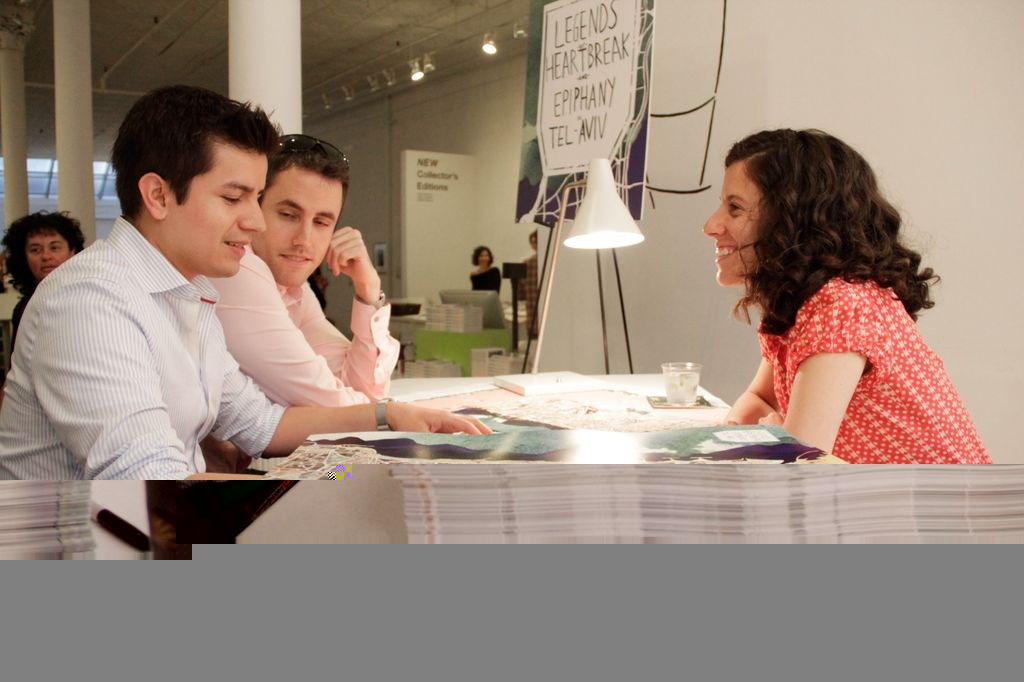 You can add your story here at her blog, potentially becoming part of the next psycho-emotional printing. Or just throwing your story out there on the internet.
While I enjoyed both the concept and the execution of this project, I must admit that I became overly preoccupied with the idea that everyone at the event had been to Tel Aviv. Yes, the project was inspired by the release of a new Wallpaper City Guide (Phaidon's travel series in both book and iPhone app form) of Tel Aviv, but couldn't that mean that some of the guests were only planning to go? I suppose, if I really wanted to know how the project would have worked if you admitted you'd never actually been, I should have just lied, but I didn't think of it at the time.
Photo by Joe Jagos
What do you think?